Housing and inequalities: is the UK institutionally ageist?
We are all ageing, yet ageism is the most common form of prejudice. Other forms of discrimination such as racism and sexism are rightly seen as unacceptable, yet ageist assumptions and attitudes often go unchallenged and are often reinforced by the use of language and negative stereotypes of older people.
This year's Housing 21 conference will have the over-arching theme of ageing, exploring whether the UK really is institutionally ageist, how this issue can be tackled and what policy change and actions are needed to make this to happen.
Inequality in older age will be discussed, reflecting on how working for longer and living more years in ill health impacts on different sections of society, recognising that existing inequalities can be amplified. It will also analyse what consequences the lack of a holistic housing policy has for the older populations.
This conference will bring together representatives from the housing sector, academia and policy.
Tickets are priced at £50 and are able to be purchased through Eventbrite - click on the "Book now" link to the right of this page to reserve your place.
Getting there
Address:
The International Convention Centre
Broad Street
Birmingham
B1 2EA
Phone:
0370 192 4000
communications@housing21.org.uk
Louise Ansari
Jabeer Butt
Professor Ian Cole
Peter Denton
Nigel de Noronha @UoNGeography
Assistant Professor, Department of Geography at University of Nottingham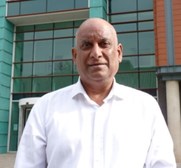 Nigel de Noronha works as an Assistant Professor in the School of Geography at the University of Nottingham. He completed his PhD in Social Statistics at the University of Manchester in 2016 then worked as a Teaching Fellow in the department of Sociology at the University of Warwick until June 2018. He has extensive experience of working with census and survey data to explore the housing experiences of people living in the UK.
His research interests are on social inequalities with a specific focus on housing, race and migration. His PhD explores the growth of the private rented sector in England, the effect on different types of household, feeling at 'home' and spatial polarisation. He has also published articles and briefings on housing, race and migration; housing policy and race, housing and ageing. He previously worked for the Audit Commission, which regulated local government, health and criminal justice agencies as a Performance Auditor. His specialisms were in partnership working, equality, social cohesion, performance information and civil society.
Dr Simon Evans @DementiaStudies
Principal Research Fellow, School of Allied Health and Community at University of Worcester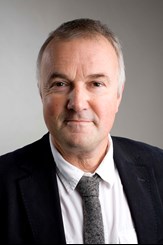 Dr Simon Evans is a Principal Research Fellow with the Association for Dementia Studies. Simon has developed a portfolio of research projects that spans a wide range of topics including housing, health, social care, the arts, assistive technology, care homes and communities. His role includes applying for research funding, managing a team of researchers, and ensuring that research findings are disseminated to key audiences. He has published widely, including 'Community and Ageing', a book that focuses on maintaining quality of life in housing with care settings.
Simon was awarded a BSc in Psychology in 1980 and worked in the NHS as an administrator before moving to academia in 2001. After a brief spell at the University of Bath he moved to the University of the West of England in 2003, where he achieved a PhD in 2010, and joined the Association for Dementia Studies at the University of Worcester in 2011.
Professor Jon Glasby
Professor Martin Green OBE @CareEngland
Chief Executive of Care England and Chair at International Longevity Centre - UK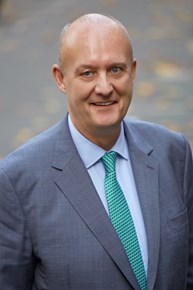 Martin Green has had an extensive career in NGO development, both in the UK and internationally, and is Chief Executive of Care England, the largest representative body for independent social care services in the UK. He is also Chair of the International Longevity Centre, a Trustee of Independent Age, Vice President of The Care Workers Charity, and a Champion of The National Aids Trust.
In 2013 he was appointed Visiting Professor of Social Care to Buckinghamshire New University.
In 2012, in his role as Department of Health Independent Sector Dementia Champion, he led the development of the Dementia Care and Support Compact for The Prime Minister's Challenge on Dementia.
In 2008 he was named care personality of the year and was awarded an OBE for Services to Social Care in the 2012 Queen's Birthday Honours List. In 2019 he was presented with the Health Investor Outstanding Contribution award.
Martin Green writes and broadcasts extensively on social care issues and is on the Editorial Board of Community Care Market News and Care Talk magazine.
Stephen Hughes
Martin Hilditch
Rebecca Mollart
Sam Newman
Richard Humphries
George MacGinnis
Dr Bruce Moore @Housing21
Chief Executive, Housing 21
Bruce joined Housing 21 as Chief Executive in 2013. Before that, Bruce was Chief Executive for Hanover Housing Group and had previously been Chief Executive of Wolverhampton Homes and Deputy Chief Executive of Anchor Trust.
Bruce's early career was as an in-house lawyer and he is a qualified solicitor, but he has spent more than 20 years leading change and seeking to improve the provision of housing and care for older people. Bruce has served as a board member for a number of housing associations and charities.
He completed a PhD considering the differences in attitudes and expectation of the governance role of boards of housing associations in 2017 and is now studying for a further PhD on the priorities and preferences of residents of Retirement and Extra Care Housing.
Jeremy Porteus
Professor David Robinson
Brendan Sarsfield
Paul Smith
Tina Waltham
Michael Voges @ARCOtweets
Executive Director of the Associated Retirement Community Operators (ARCO)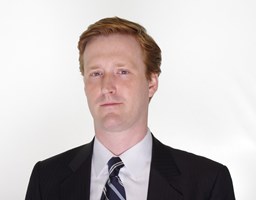 ARCO is the representative body for housing-with-care providers for older people in the UK. Michael set up ARCO on behalf of its founding members in 2012, and is a regular contributor to parliamentary inquiries, sector conferences and the press. ARCO's work is focused on tackling issues around regulation and policy, self-regulation, public awareness and supply of high quality retirement communities. Prior to ARCO, Michael worked as a public sector consultant and as a journalist.
Agenda
Welcome - Bruce Moore, Chief Executive at Housing 21
Opening address – Professor Martin Green OBE, Chief Executive Care England and Chair of ILC – Is the UK institutionally ageist?
Panel 1 - Housing Policy (or lack of): the ramifications on society of a lack of a holistic housing policy
Chair: Martin Hilditch, Ocean Media
Brendan Sarsfield, Peabody Housing Association
Professor David Robinson, Department of Geography at University of Sheffield
Professor Ian Cole, Sheffield Hallam University
Peter Denton, Group Finance Director, Hyde Housing
Panel 2 – The inequalities exacerbated by working for longer in later life
Chair: Stephen Hughes, Chair of the Board at Housing 21
Louise Ansari, Centre for Ageing Better
Richard Humphries, The King's Fund
George MacGinnis, Challenge Director for Healthy Ageing, Innovate UK
Breakout sessions
1. Minority housing: LGBT and BAME
Chair: Jeremy Porteus, Housing LIN
Tina Wathern, Stonewall Housing
Jabeer Butt, Race Equality Foundation
Nigel de Noronha, University of Nottingham
Tina will speak about the drivers for providing housing which is sensitive to the requirements of the LGBTQ community.
Drawing on recent research, Nigel and Jabeer will speak about the greater levels of housing deprivation faced by BAME communities as they age
2. A debate: is age-segregated housing the right approach?
Chair: Martin Hilditch, Ocean Media
Simon Evans, University of Worcester
Michael Voges, Association of Retirement Community Operators (ARCO)
Simon and Michael will debate on the advantages and disadvantages of age specific housing. Do older people want to live with other old people or should communities contain all ages?
3. No more social care?
Chair: Richard Humphries, The King's Fund
Sam Newman, Partners 4 Change
Professor Jon Glasby, University of Birmingham
Jon will draw on his UK and European wide work on social care and critique the policy framework of social care and health.
Sam will speak about the 'three-conversations' model which aims to create a new relationship between professionals and those needing care, where traditional care packages are offered only when everything else has been explored.
4. Should I stay or should I go? Mainstream vs. specialist accommodation
Chair: Professor Martin Green OBE, Chief Executive Care England and Chair of ILC
Paul Smith, Foundations
Rebecca Mollart, erosh
Paul will discuss the motivations for people wanting to remain in their own home as they age and what support and enablers allow them to do that.
Rebecca will speak about loneliness and social isolation amongst older people and how society needs to address this. Is moving to retirement housing a way to combat this?
Networking drinks - sponsored by Appello
Lunch will be provided. Please let us know of any dietary requirements when booking your ticket.
Whether you are an expert or a practitioner - or someone who is interested in the housing or ageing debate, we would be delighted to see you there!