Simon Mellor – Chief Finance Officer (interim)
Simon Mellor is Housing 21's interim Chief Finance Officer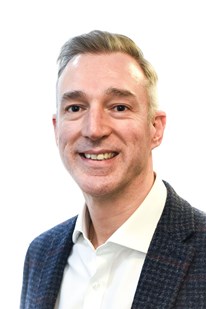 Simon is a Chartered Accountant and Corporate Treasurer with over 15 years' experience across a broad range of finance and treasury roles.
Simon joined Housing 21 in 2019 following six years at Sanctuary Group.  Prior to joining Sanctuary Simon worked in corporate finance and audit.
Commercially aware with a degree in business, Simon is driven by the difference treasury can make to the lives of residents, ensuring low cost funding is available to allow providers to develop more homes for those that need them.
Simon has recently secured a £120m bond tap, raising funds to support Housing 21's future development programme at exceptionally low rates for the supported sector.
Simon was Head of Commercial Finance and Treasury at Housing 21 before being appointed Interim Chief Financial Officer in December 2020.