David Millard
Finance Systems Manager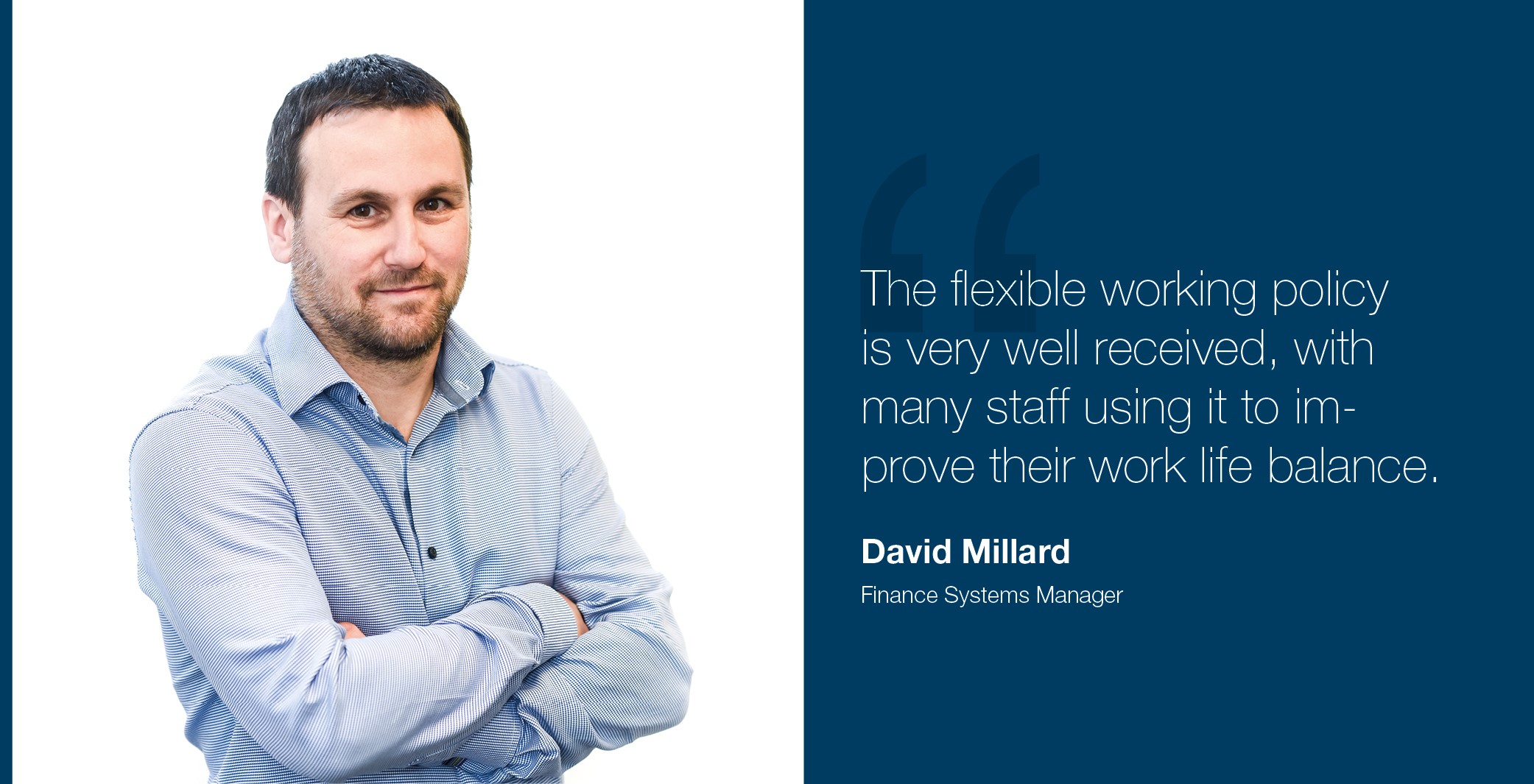 What has your Housing 21 career journey entailed so far?
I joined in 2014 on a temporary basis assisting the Care accounting team and also to make improvements to the payroll costings that were being produced through our internal system. My background was predominately in the construction industry. Whilst that has proved beneficial over my time at Housing 21 it was a steep learning curve in building my knowledge and understanding of the housing sector. I was in this role for 6 months, I was increasingly taking on more responsibility during this time due to the payroll project coming to an end. This helped me gain a better understanding of the company and the assisted me for my future career with Housing 21. An opportunity arose within the Accounting team, for a Senior Analyst. I could see the direction the company was moving in and it felt a good time to be part of that and secure a permanent position. I have now worked my way up and I have recently become the Finance Systems Manager.
How would you describe the culture of Housing 21?
The residents are at the centre of everything we do. Working within a corporate department in Tricorn House, employee wellbeing is promoted heavily, with many policies and groups focusing on entirely that. The new flexible working policy has been very well received, with many staff utilising changes to working hours to improve their own work life balance
Reflecting over your career, how do you feel about the progress you've made at H21?
 I've been fortunate in my time at Housing 21, that opportunities have arisen at about the right time during my career. I have been able to progress quite well in the 6 years that I have been here. The organisation encourages people to develop themselves and promote internally where possible, which allows individuals to feel that hard work is rewarded with opportunities to progress. If anyone is thinking of starting a career at Housing 21, I would tell them to go for it!