Leanne Taylor
Senior Property Development Manager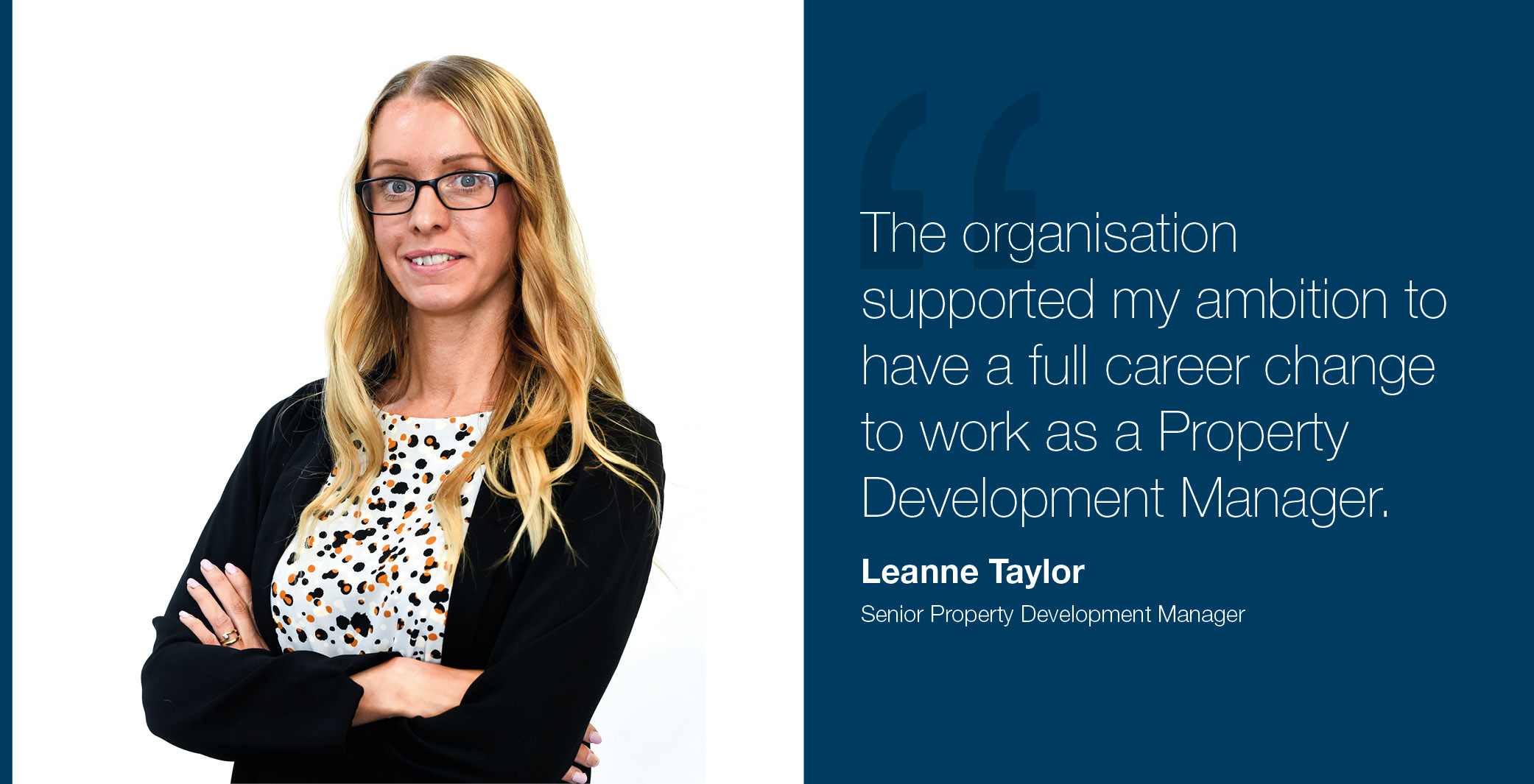 How did your Housing 21 career journey start?
I joined Housing 21 in 2013 as a Finance Development Assistant, a role I held for a year before being promoted to Accountant. My favourite thing about the role was working with the Development Team – this is where I discovered my passion for development. The organisation supported my ambition to have a full career change to work as a Property Development Manager.
I worked in Development for 12 months to further my knowledge and become a part of the team. I worked a lot on my own initiative but was always supported and never looked back.
How did you feel about changing your career path?
A career change makes you feel vulnerable as you are no longer an expert in your field. The key to success in this role is to have a really good network of contacts and promote Housing 21 for all the excellent services we provide. I didn't know anyone externally, so it was a challenge to start from scratch - it took a lot of dedication to make myself known.
What is the culture of the organisation like?
There is a very positive culture and it's striving very much towards being people focused. I am a part of the Employee Wellbeing group, Corporate Services group and Lone Working group. My aim is to ensure policies and opportunities are available for mobile workers and that we aren't forgotten about because we aren't inward facing.
What is the best thing about working at Housing 21?
I have been very fortunate to be recognised and rewarded for my commitment and hard work within the organisation over the past seven years. My favourite thing about working for Housing 21 is knowing the impact our Extra Care and Retirement Housing has on residents.