Lynda Wilson
New Homes Consultant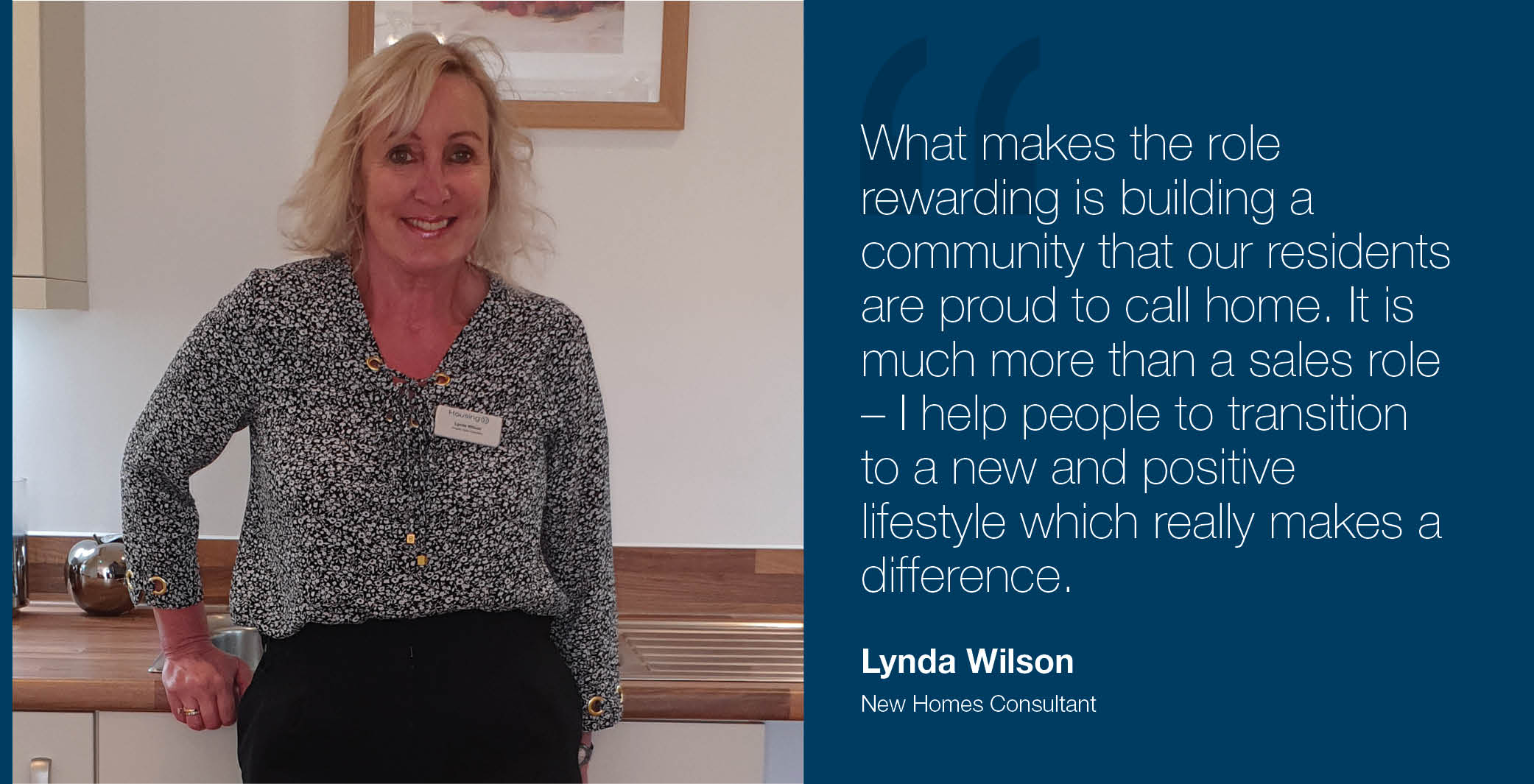 Why did you join Housing 21?
I joined the organisation in 2019 as I wanted to work with older people and make a difference to their lives. I am caring, compassionate and empathic, and felt these qualities were a good match for the New Homes Team.  
What does a typical week look like for you?
In a typical week I am out and about in the community, making people aware of who we are and what we do – how we enable older people to live independently in their own homes. I work very closely with the Court Manager at the new schemes and have lots of interaction with potential residents and their families, booking appointments, arranging meetings, and resolving any queries. Although I am a remote worker, I know my colleagues are only a phone call away, and we have regular virtual catch ups.  
What makes your role rewarding?
What makes the role rewarding is building a community that our residents are proud to call home. It is much more than a sales role – I help people to transition to a new and positive lifestyle which really makes a difference.
Interacting with older people on a daily basis and seeing their enthusiasm is the best part of my role. I like to think I take away any anxieties about moving, so they can enjoy being excited about their new home.
What would you say to someone thinking about working at Housing 21?
I absolutely love working for a large organisation which cares about their staff – they are very supportive and always strive for continuous improvement.
There is a lot of compassion for older people, and this, along with being caring and empathetic are key qualities for working at Housing 21.