Stephen Jones
Credit Manager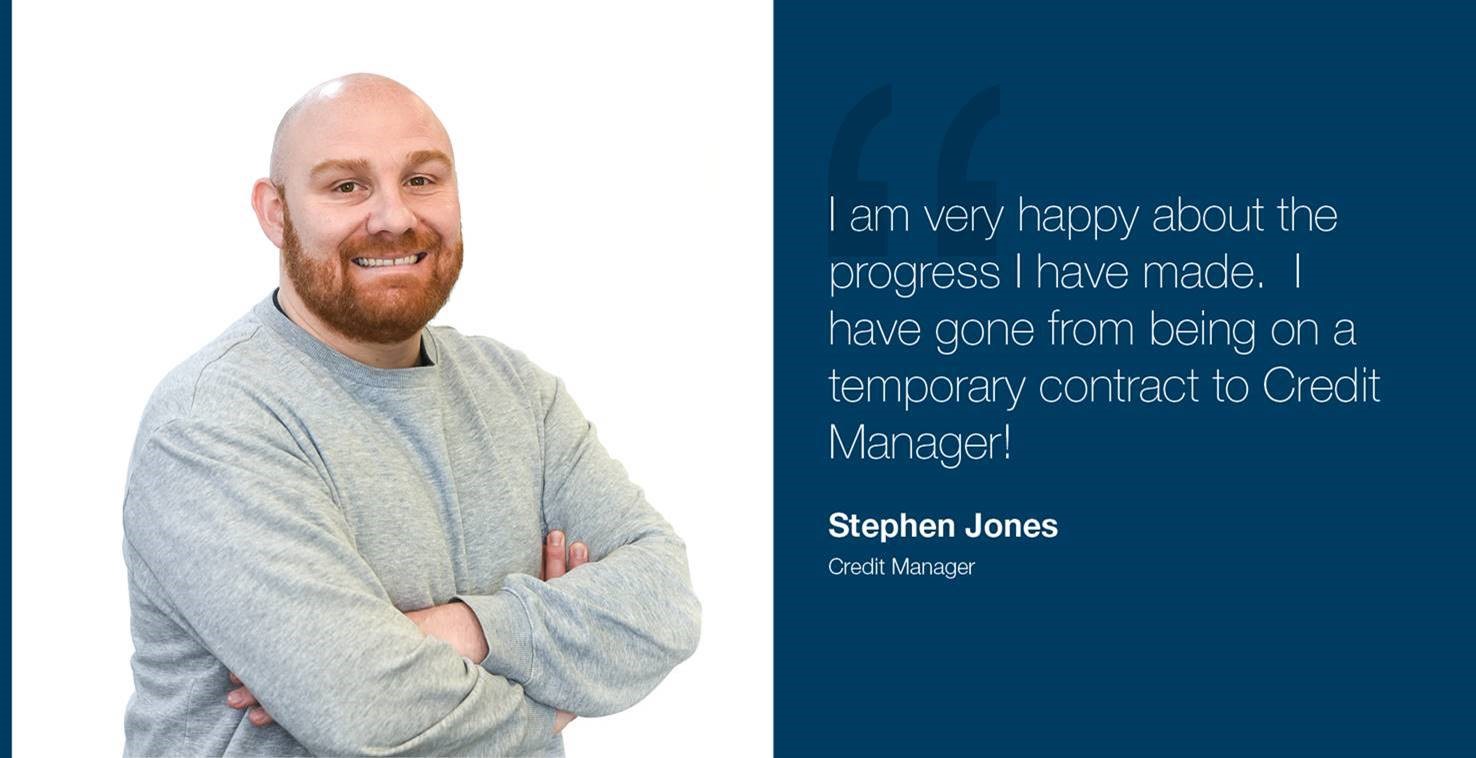 Tell us about your Housing 21 career so far.
I joined Housing 21 in 2013 as a Credit Control Administrator, I was in this role for 2 years before progressing into the Cash Transaction Manager role. My goal was to become a Credit Manager however at this time I did not have the necessary management experience and the Cash Transactions role seem this as the perfect opportunity to gain the experience. I was really nervous before starting the role but I soon settled in thanks to my supportive managers and team who assisted with any queries. Fortunately, this move was a great career move for me as I have recently become a Credit Manager at Housing 21.
What is your favourite thing about working for Housing 21?
The best thing is the huge amount of opportunity available to you if you have the desire to improve, learn and progress your career. I am very happy about the progress I have made.  I have gone from being on a temporary contract to Credit Manager – I only expected to be here for a few months! The culture is great at Housing 21, it is very inclusive of everyone and there is always something going on for people to get involved in!
What would be your advice be to someone thinking about Housing 21?
If someone is willing to come into the organisation with the right mind set, there are many opportunities for them to develop. We offer some great training, I have completed my Leadership to Excellence course which I have found invaluable. I am now looking to start my ICM (Institute of Credit manager) qualification later this year – I would encourage anyone thinking to join us to apply.