Wayne Thompson
Housing and Care Manager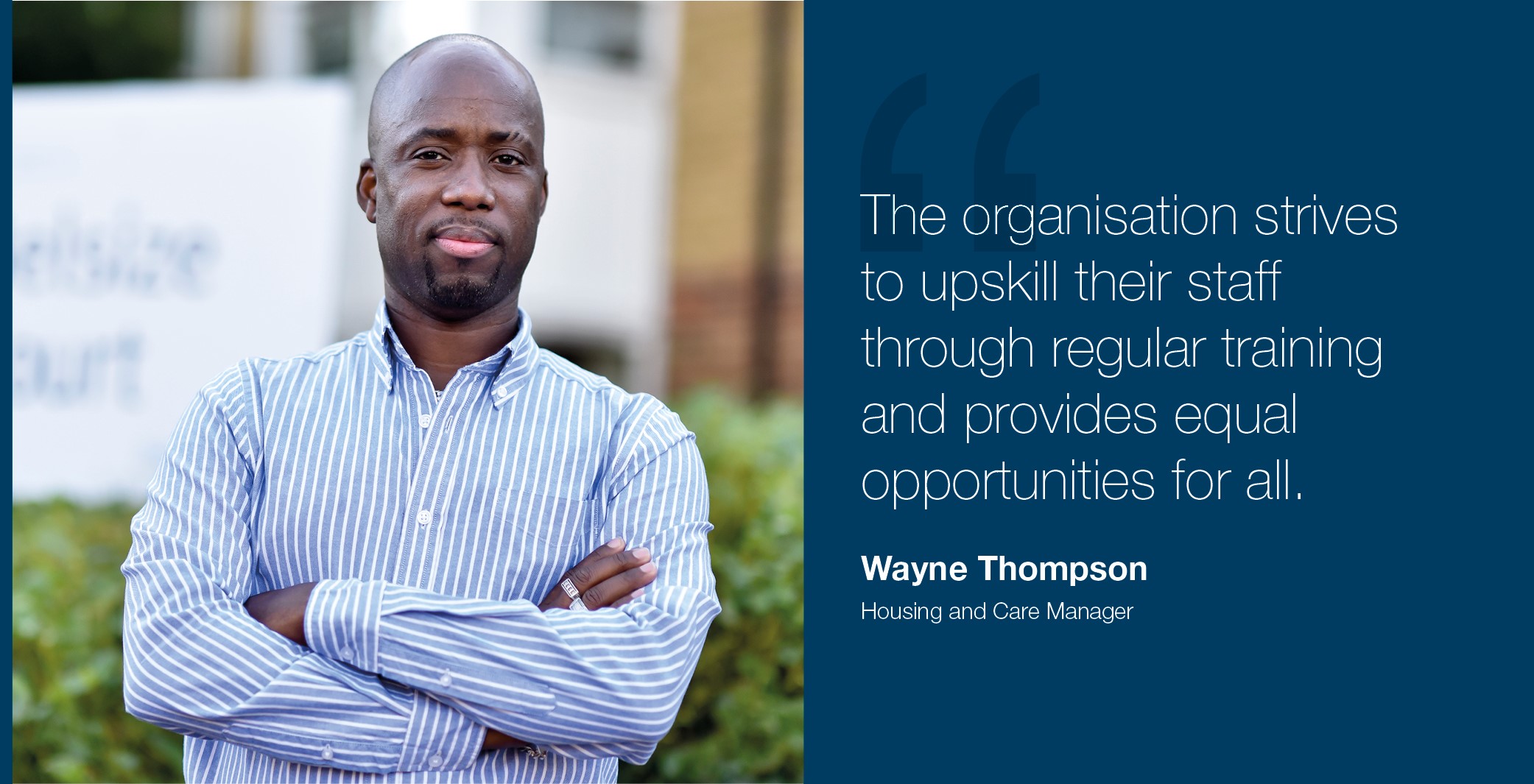 What were your first impressions on joining Housing 21?
I joined Housing 21 in 2009 as a Home Care Assistant. What attracted me was the fact that the organisation takes great care in looking after its residents and strives to upskill its staff through regular training.  My first impression was that the organisation is well grounded – everyone was warm and welcoming and managers were very down to earth and easy to talk to about anything, which leaves a positive lasting impression.
Can you tell us about your progression through the organisation?
I was in the Home Care Assistant role for about two years. My favourite thing about it was providing good quality care to the residents - seeing the smile on their faces when I supported them with their care needs, listening to them and having great conversations which helped to make their days much brighter and promising. My next step was being promoted to Senior Home Care Assistant - my manager at the time approached me with the proposal as she saw that I had the potential and drive for the role. I then moved on to be an Assistant Care Manager during a reorganisation. Following this I was approached by my line manager to go for the role of a Housing and Care Manager, as she saw that I had the potential and personality for it - I decided to apply and was successful. I was ecstatic! I was able to use my skills and experience to ensure my residents and staff were given the best possible support. I did face challenges when I started my new role but I overcame them by prioritising and setting goals at all times.
What's the best thing about working for Housing 21?
My favourite thing is the fact that no matter where in the organisation we are based we are able to relate to everyone as one big happy family and not just work colleagues. Everyone can be themselves which is extremely important for a healthy working environment. The culture of Housing 21 is togetherness. Everyone I have encountered within the organisation is very friendly, welcoming, polite and always happy to support. I am extremely proud to be working with Housing 21.
What would your advice be to someone thinking about joining the organisation?
Take the plunge! You will be joining one of the most diverse, caring and forward thinking organisations in the UK. Housing 21 provides training for all staff and offers equal opportunities for all. They deliver exceptional care and support to both residents and staff. You will be joining a family, not just an organisation.