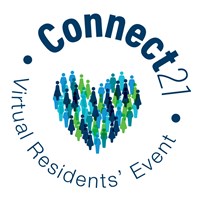 You are invited to our 2021 virtual residents' event.
We will be hosting virtual events to hear your views about the services we provide. Join in and tell us what you think!
Leasehold, 18 January
South, 19 January
Central, 20 January
Oldham, 21 January
North, 22 January
To join the event, you must have access to a smart phone, tablet or laptop.
Keep the afternoon free!
The virtual events will be held in the afternoon and will take around one hour.
Please register your interest with your Court Manager by Thursday 31 December 2020, an invite with joining instructions will then follow.
A goody bag will be available to all attendees which your Court Manager will distribute on the day of the event.