A £10.2 million scheme which allows residents to live independently, with the reassurance of an on-site care team is preparing to welcome its first residents following project completion.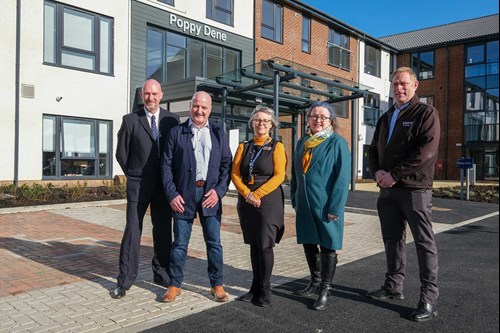 (L-R): Andrew Mayfield, Design Manager at Vistry Partnerships North East; Cllr Paul Sexton from Durham County Council; Hilary Nicholson, Housing and Care Manager at Poppy Dene; Cllr Susan McDonnell from Durham County Council; Sean Nugent, Site Manager at Vistry Partnerships North East.
Poppy Dene in Peterlee is a purpose-built development offering 71 one- and two-bedroom apartments for rent, to people over the age of 55.
The scheme has been delivered by Housing 21, a national leading provider of Retirement Living and Extra Care, in partnership with Durham County Council and housing developer and construction specialists, Vistry Partnerships North East.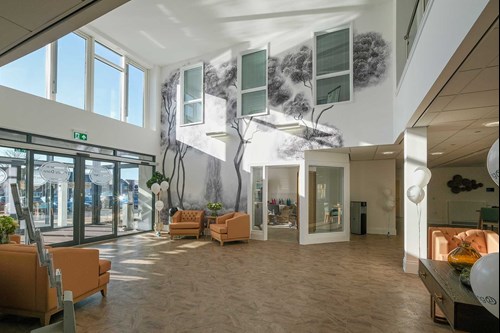 The entrance at Poppy Dene
Claire Charlton, Head of Extra Care at Housing 21, said: "We are delighted to have completed work on Poppy Dene and look forward to welcoming our first residents as we build a community. Our Extra Care properties strike a unique balance as they allow residents the freedom to live independently in their own home, with the option to access on-site communal facilities and care support if and when required.
"The apartments are designed to a high-quality standard with all of the modern touches that allow residents to live comfortably in their own home, while the scheme itself has facilities including a communal lounge, hair salon and restaurant, as well as a guest apartment for visiting family and friends."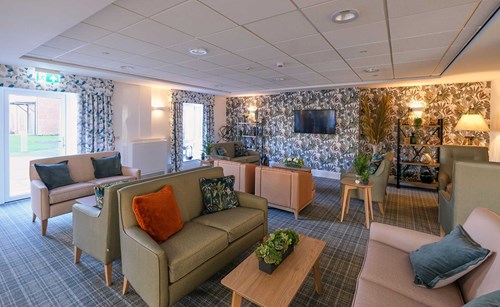 Communal areas at Poppy Dene
The apartments are available for rent to people over the age of 55 with a connection to the local area. The scheme has been built, developed and will be managed by Housing 21, which achieved 90% resident satisfaction from those living in its Extra Care schemes in its 2021 annual resident survey.
An on-site Housing and Care Manager is available to assist residents with any concerns or queries, including repairs, benefit claims or suggestions for events. The manager is supported by a care team which is based on site 24 hours a day, seven days a week, to assist with any planned or emergency care needs.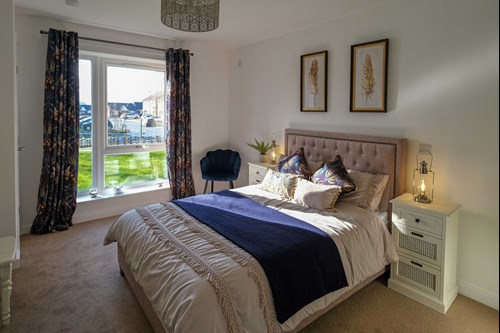 Images of the show apartment at Poppy Dene
Cllr Paul Sexton, Cabinet Portfolio Holder for Adult Health Services at Durham County Council, said: "I visited Poppy Dene last year when the first apartment was completed and I knew then it would be special.
"Having returned this month, it has surpassed all my expectations. What a fabulous scheme Housing 21 have provided here. A wonderful, safe space for people to live, with the necessary support for those who need it, whilst allowing independent living for others. Social isolation is something we need to tackle and this scheme will do just that for the lucky residents who will soon call Poppy Dene their home. As portfolio holder for AHS I genuinely hope we can build more of these homes right across our great county."
Cllr Susan McDonnell, Cabinet Portfolio Holder at Durham County Council, said: "As a local county councillor for Peterlee, I was delighted to receive the invite to visit Poppy Dene along with my fellow cabinet member, Paul Sexton.
"It's a fantastic scheme in the heart of the local community, where locals can also drop in to use the on-site café/restaurant and hairdressers. Residents will find themselves in very comfortable and stylish apartments and there are also facilities for visitors, with guest bedrooms - the standard of which, are very much like a 4 star hotel."
The scheme's on-site facilities, including the hair salon, communal lounge and restaurant, will be available for use by the local community as well as residents as part of Housing 21's commitment to strengthen links with the local community.
Couples and individuals who meet the eligibility criteria can apply, as can those with pets who are welcome at the scheme.
Dave Brown, Managing Director at Vistry Partnership North East, said: "It is important to work with local authorities and registered housing providers to address local housing need.
"There is a growing demand for accommodation like Poppy Dene that caters for residents aged over 55 and is designed to be flexible to adapt to the individual as their care needs change. We are confident that Poppy Dene and the partnership behind it, will be held as an exemplar of how this can be successfully achieved."