Birmingham City Council, in partnership with Housing 21, a leading not-for-profit provider of housing and care for older people of modest means, has identified land in Lozells and Saltley to provide the city's first co-housing projects for older people.
The new developments will give local people over the age of 60 an opportunity to influence and shape the designs and services of new homes for local older people, reflecting the needs of the ethnic diversity of people in the areas.
Co-housing communities aim to promote the benefits of living in a community setting, bringing a sense of belonging and wellbeing, whilst also tackling social isolation which can impact older people. They support people to continue to live independently in their local areas.
Co-housing is still a relatively new idea in the UK, with only 19 co-housing developments across the country. This is largely because developers do not take the time to engage with and work with local communities.
Housing 21 and Birmingham City Council have identified development areas on Chain Walk in Lozells, and Washwood Heath Road in Saltley, for the co-housing projects. Approximately 25 homes per scheme will be developed, each a self-contained, private home with access to on-site communal facilities determined by those who will live at the scheme. Housing 21 plans to work alongside local people and the scheme's future residents to provide homes where they will have a say in how their community is managed.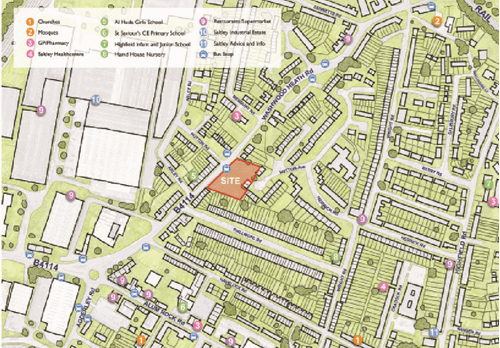 The Saltley site identified by Housing 21
Tony Tench, Chief Operating Officer at Housing 21 said: "We are delighted to be working with Birmingham City Council to provide new co-housing schemes which reflect the ethnic diversity of the city and the changing requirements of older people.
"We have a great opportunity to help older people in Saltley and Lozells decide what their future homes should look like. Everything, from management and communal space, to style and design, will be decided by future residents.
"We want to work with as many local people as possible and look forward to hearing from those interested in getting involved"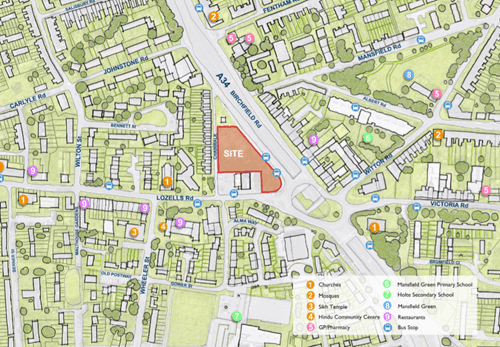 The site in Lozells identified by Housing 21
Cllr Sharon Thompson, Cabinet Member for Homes and Neighbourhoods at Birmingham City Council said: "Over the decade, people's needs and expectations have changed and the housing choices available, in particular to older people, need to reflect this.
"Older people are entirely capable and should be living independently and so we need to make sure their voices are heard. I'm delighted to see this project get off the ground and hope to see more examples like this where, those who will be living in the housing, get a say in how it's designed and managed."
For more information on the projects and to find out how to get involved, please contact cohousing@housing21.org.uk.
For more information about Housing 21 and the co-housing projects, please visit https://www.housing21.org.uk/our-properties/co-housing/