Blog: Debbie Hope shares her experience working in the housing and development sector
This year, International Women's Day coincides with National Careers Week and Women in Construction Week. This provides the opportunity to showcase some of the incredible women who work with us at Housing 21.  
We sat down with the Head of Development to reflect any challenges faced as a woman working in the housing sector, and how to attract more female representation in the sector.   
Debbie Hope has worked in the public sector her entire career and joined Housing 21 as the Head of Development in February 2019. Debbie originally chose to pursue a career in housing rather than development as she had seen first-hand the difference it made to people's lives.  
"Housing is the core of everything; you can't have a decent family life or education if you don't have good enough housing," she said. 
"Development combines my interest in housing and the positive impact it has on people."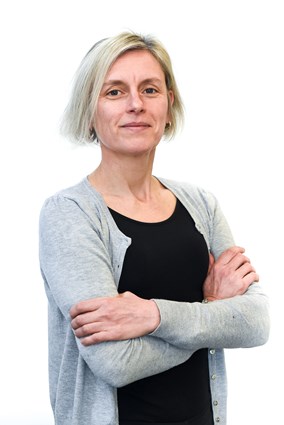 Pictured: Debbie Hope, Head of Development at Housing 21 
Whilst reflecting on her experience working in the construction industry as a woman and any challenges faced to reach the current stage in her career, Debbie was very optimistic.  
"I had male managers who were very positive, and supportive in helping me develop the skills that I brought to the industry.  
"This includes my experience working with Housing 21, which has given me opportunities to have open conversations about my career progression. I have a supportive set of colleagues and as a result I have not experienced any issues being a woman working in construction. 
"Housing 21 already has a really good approach to employing women in development and construction roles, so this isn't something that we make a fuss of as it is second nature to the organisation."  
Debbie feels that it is important find the elements that you love and to "let the passion drive you" when pursuing a career.  
"There isn't an academic path to working in construction; I would suggest trying to get on the job experience, find a mentor who is happy to facilitate work experience and to help you grow whilst learning the skills needed," she said.