To mark the end of National Apprenticeship Week and to recognise the apprenticeships that Housing 21 offers, we spoke to our former apprentice Harrison to find out more about his learning journey, how his apprenticeship has helped him to progress into his current role and his future career aspirations.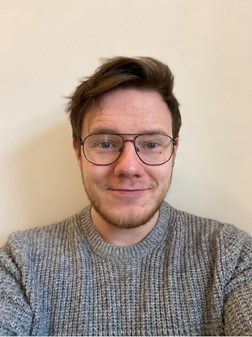 Pictured: Harrison, Recruitment Assistant at Housing 21
Why did you choose to do an apprenticeship?
As someone who did not have any experience working in Human Resources (HR) or even in an office environment, the apprenticeship gave me a stable foundation where I could build up my knowledge in Human Resources, whilst at the same time, getting the practical experience of working with the HR team.  
How long has your learning journey been?
I began my apprenticeship in March 2021; the course usually runs from 12 to 24 months, and I completed my apprenticeship in January 2023. 
Why did you choose to do your apprenticeship at Housing 21?
As a not-for-profit organisation, Housing 21 cares about its employees and residents. The organisation's mission statement and values are a clear indicator of Housing 21's culture. There are also some benefits for my apprenticeship; as Housing 21 operates within the care sector, there are standards and legislations that must be met. This differs from many other organisations, and it was also something that I thought would add valuable experience alongside my studies.  
Have you learnt 'Skills for Life' as part of your apprenticeship?
The short answer is yes. My course has given me the opportunity to experience things that I wouldn't normally do, for example being part of a large online class where I have been able to build my knowledge, as well as my confidence. There have also been learning opportunities that I believe will help me in my career in HR.  
What did you need to do at the end of your apprenticeship?
My apprenticeship concluded with a final project which consisted of a 3,000-word essay and an hour-long professional discussion. Now that I have completed my apprenticeship, it has not only given me a qualification that I can keep for life, it has also helped me secure a permanent role within Housing 21. 
My next steps
My plans for the future are to continue to work and gain experience with Housing 21 and enjoy the benefits that come with it, such as the nine-day fortnight initiative, which I have now been able to opt into upon the completion of my apprenticeship. I may move on to the Level 5 course in the future, however at the moment I want to focus my time on gaining experience through working with the recruitment team.