Housing 21, a leading not-for-profit national provider of Extra Care and Retirement Housing, has acquired a new Extra Care scheme from a local partnership between Orwell Housing and Havebury Housing in Bury St Edmunds.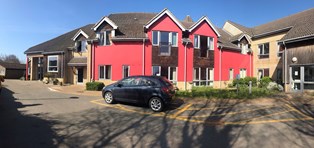 The news follows Housing 21's commitment to invest in more specialist housing for older people of modest means. In the last 12 months the organisation has launched three new schemes across the country as well as acquiring an Extra Care scheme from Midland Heart and a retirement portfolio of 20 schemes from Bupa.
Blackbourne View, on Peddars Close in Ixworth, is made up of 33 one and two bedroom properties available for rent. The scheme will now operate as one of Housing 21's 128 Extra Care offerings, providing independent living with access to on-site care, which will continue to be provided by Orwell Housing.
Kris Peach, director of extra care at Housing 21 said: "Over the next few years, Housing 21 has plans to expand its Retirement Living and Extra Care Living offerings. This will be through the provision of new developments and also by acquiring existing schemes from other providers.
"We know that only around 5% of the over-65 population live in specialist housing, yet evidence suggests that far more would like to do so. Our vast experience in the sector means we can take schemes like these forward and also develop, construct and launch them right from the very beginning.
"We currently have the largest investment programme in older people's housing in the UK and we are extremely proud to welcome Blackbourne View onboard."
Staff at Blackbourne View, who were originally employed by Orwell Housing, remain in their positions at the Extra Care scheme.