There is a buzz of excitement in North Tyneside at Extra Care scheme, Clifford Mews, after the scheme received a rating of 'Good' by inspectors.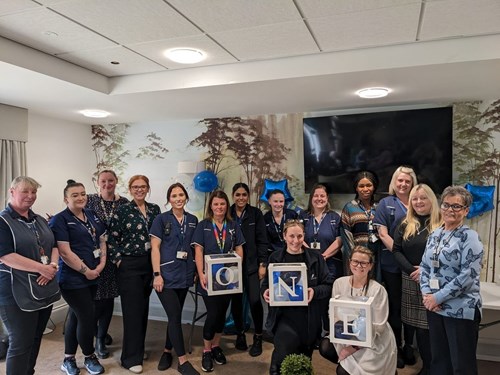 Pictured: The Care Team at Clifford Mews
The Housing 21 scheme received its first inspection by The Care Quality Commission (CQC) in July this year. In the report, inspectors recognised the scheme for creating a positive environment for its residents and employees to feel safe; the report described employees as being 'supportive' with residents, following on to say, 'all staff are kind, considerate and treated people with dignity'.
Housing and Care Manager at Clifford Mews, Stacey Hillis, said: "We are over the moon to be awarded a 'Good' rating for our first inspection from The Care Quality Commission.
"We are proud to say that we have a dedicated, committed and compassionate Care Team who strive to deliver the highest standard of care at all times, this has been further confirmed by the positive feedback and comments made from residents, their families and professionals throughout the report.
"We are pleased that throughout the inspection report they have noted the positive culture we have created and the shared passion to strive for continuous improvement as a team."
Clifford Mews is just one of over 23,300 Housing 21 schemes which offer independent living to people over the age of 55 across Extra Care and Retirement Living.
The Extra Care scheme is located in North Tyneside and offers independent living with access to 24/7 on-site care for residents who require it. The scheme has been designed to provide full accessible facilities for both residents and visitors, including a café/bistro and hair salon on-site.