An Extra Care Living development for people over the age of 55 in Great Ayton has announced its name this week.
The scheme, which is in construction on Newton Road, near to country house Cleveland Lodge, will be named Fry Court after chocolate manufacturer J. S Fry & Sons – the creator of Fry's Turkish Delight.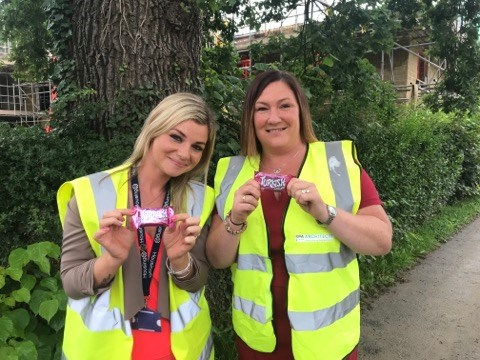 A member of the Fry family, Sir Wilfrid Fry, once lived in Cleveland Lodge, with wife Lady Anne of the Cadbury family.
Fry Court, built by Housing 21 in partnership with Hambleton District Council, will offer independent living with access to on-site care. There will be 57 one and two bedroom apartments available for affordable rent and shared ownership.
The court has been designed to provide fully accessible facilities for both residents, visitors and the community, which include a café/bistro and hair salon. There is also a residents' lounge, activity room, treatment room and communal gardens for residents and their guests to enjoy.
Fry Court is set to open early next year and the scheme's first residents are expected to be able to move in from March 2020.
Holly Heslop, Housing and Care Manager at Fry Court said: "We are very grateful to Cleveland Lodge for their support in the build of this new scheme, which will support many older people living in the area. It was only right for the scheme to give a nod to the chocolate manufacturer in its chosen name!
"We are excited to see more progress on the build and look forward to meeting more people in the local community who are interested in living at Fry Court!"
National contractor Tolent has been on site since October 2018. Tolent commercial director Paul Walker said: "From retirement villages and dementia specific care homes to supported living bungalows, we have delivered over £100m of supported living facilities in the past few years alone.
"This Extra Care court will be a great addition to the local community here in Great Ayton and it's been a pleasure working with Housing 21. The brickwork and blockwork package is drawing to a close and with the arrival of the first phase of roof trusses last month, we're on schedule to handover early 2020."
For more information about Housing 21, visit www.housing21.org.uk