There has been some 'Good' news for Extra Care scheme, Rokeby Gardens in Doncaster following their latest inspection by The Care Quality Commission (CQC).
The scheme, which is owned and operated by Housing 21, received its latest CQC inspection in October this year, receiving another rating of 'Good' following their last inspection in 2017. The report highlights the positive culture the Care Team has created and the support they provide residents to maintain their independence while receiving care.
The report states that employees at the scheme supported residents in a "kind and caring manner which promoted their dignity and independence". A resident from Rokeby Gardens said: "Yes, [they treat you with dignity and respect]. They couldn't be better".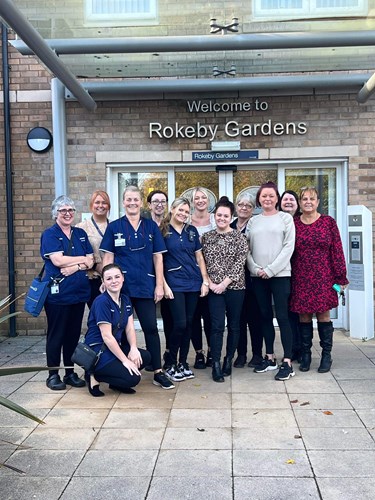 Pictured: The Care Team at Rokeby Gardens
Emma Grainger, Housing and Care Manager at Rokeby Gardens, said: "Myself and the team at Rokeby Gardens are proud to have been awarded a rating of 'Good' in our latest CQC inspection.
"We're pleased to be recognised for the support we give our residents to maintain their independence by giving them maximum control over their lives whilst living and receiving care at our scheme."
In the report, inspectors also praised the support in place for its employees, stating: "There was an open, transparent organisational culture that was focussed on supporting staff and continuous service improvement."
The Extra Care scheme offers independent living with access to 24/ 7 care for residents who require it and also has a range of onsite facilities, including a restaurant and salon which are popular with the local community.