A report published by the Care Quality Commission (CQC) has quoted residents at an Extra Care scheme in London as stating they are "exceptionally well looked after" by "jovial" and "friendly" employees. 
Pantiles House in Wimbledon, has received an overall grading of 'Good' – one below 'Outstanding' - following a visit by a CQC inspector at the beginning of May. 
The report praised the "skilled, experienced and trained" employees who were "competent and professional" in providing personal care to 28 residents, ensuring they were treated with "dignity and respect".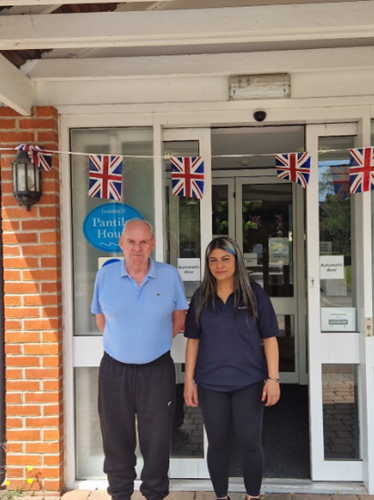 Pictured: Resident Liam with employee Puspa
The inspector wrote: "People told us they like the way staff provided care and support for them. This was carried out in a manner that made them feel comfortable and relaxed. People and their relatives said staff acknowledged and respected people's privacy, dignity and confidentiality.  
"People were encouraged and supported to be independent and do the things they still could for themselves. This promoted their self-worth and improved their quality of life." 
During their visit, the inspector spoke with the scheme's manager and members of the Care Team, as well as residents and their families.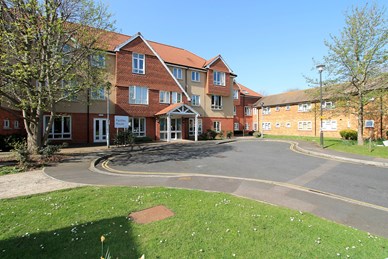 Pictured: Pantiles House in Wimbledon
Whilst some residents described Pantiles House employees as "jovial", "friendly" and "nice", others went further to say "living here couldn't get any better" and they are "exceptionally well looked after". 
There was also a review of records including care plans, medicine records, audits and risk assessments which showed people's care, treatment and support was being delivered in line with legislation, standards and evidence-based guidance. 
Tracy Jones, Head of Extra Care South, said: "We are absolutely delighted with the findings of the CQC report but also the feedback which residents provided to the inspector. We ultimately put our residents at the heart of everything we do, so it is fantastic that the hard work undertaken by our Care Workers has been recognised not just by an inspector, but the people whose lives we are working to support.  
"Our Care Workers work exceptionally hard to strike the balance between enabling residents to be independent but supporting them when they need it. This report shows they have achieved just that by combining a professional care service with human empathy, respect and understanding and I'm incredibly proud of everyone involved. I would also like to extend my thanks to the South East Management Team for their guidance and support in achieving this wonderful grade."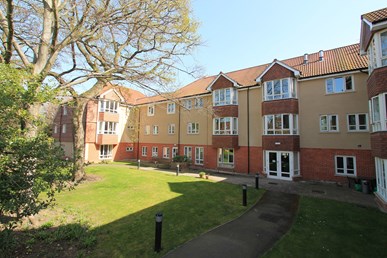 Pictured: Pantiles House in Wimbledon
Pantiles House consists of 33 individual apartments based within a single building offering communal facilities including a lounge, gardens, restaurant and hair salon. 
It is currently recruiting Care Workers on a full and part-time basis, with an hourly rate of £10.76 and benefits including Occupational Sick Pay and Maternity Pay.