Housing 21 are delighted to have achieved a major milestone as all of its properties reach Energy Performance Certificate (EPC) C status, eight years ahead of the Government target.
We're thrilled that over 20,000 of our properties across the UK has achieved the certification following confirmation that all of our developments are qualified as EPC C, with sustainability measures that were first introduced in 2016 to reduce our carbon footprint.
The measures included upgraded insulation, roof works, solar panels, new heating and hot water systems. Housing 21 has made substantial progress in our fabric first strategy, focusing on the sustainability of the design.
We are committed to bringing residents on the environmental journey too, providing them with insight on how to reduce their carbon footprint, and consulting on bespoke Court Sustainability Strategies for each scheme.
As part of our commitment towards being a net zero organisation, the first episode of our brand-new podcast, 21 Talks, explores this topic in detail. Bringing the residents' voice to the forefront, the episode focuses on what employees and tenants have been doing to help us on our journey to net zero and achieving the minimum EPC C certification.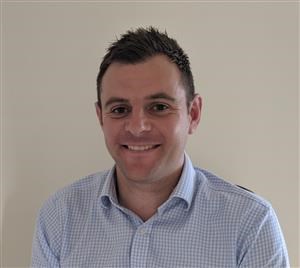 (Pictured: Ashley Norwood, Property Services Manager at Housing 21)
Ashley Norwood, Property Services Manager within the Asset Management Team at Housing 21, said: 
"Our aim was to be a leading organisation with our sustainability aspirations and given the size of Housing 21 with over 20,000 properties that we manage, we are very proud to have achieved EPC C status across all our properties before the Government's 2030 target.
"The main focus now is ensuring our carbon footprint is managed efficiently and investing in new technology for our homes to avoid using fossil fuels where possible.
"Our resident ambassadors play a key role in liaising with us directly and assisting us on what more we can do to support green initiatives at our developments, whilst encouraging an open dialogue and further action on sustainability.
"The EPC C status comes significantly in advance of the Government's targets for housing associations by 2030, which is something we have been very keen to achieve as soon as possible. We are committed to ensuring sustainability continues to be a key agenda item for our housing stock."
Housing 21 assessed every accommodation across our schemes to trial improvements to reach EPC C status, with each site having its own sustainability strategy for ongoing improvements.
Norwood added: "All of our building surveying team are trained as domestic energy assessors; we are able to have our net zero goal at the forefront of every investment decision we make as well as in-house knowledge and understanding of energy improvement works and how they impact the performance of our buildings. This aligns with the wider organisational culture and focus on sustainability."
The Housing 21 podcast '21 Talks' explores a variety of topics of relevance to the housing and care sector and features the voices of residents, employees and industry experts.
To listen to the first episode of 21 Talks, visit:
Listen to Episode 1 on Spotify