Housing 21 are delighted to announce two new appointments and the formation of a new Executive Team, as the organisation renews focus on providing increased scope and capacity to achieve ambitions of developing and improving its services, whilst also ensuring there is greater challenge and diversity of decision making. The organisation aims to be bold and innovative, while staying true to its values and purpose as a social provider of quality Retirement Living and Extra Care for older people of modest means.
Bruce Moore, Chief Executive at Housing 21 said: "I am confident that this new leadership structure will provide us with the necessary framework and capacity to address future challenges and create opportunities to carry on improving and developing our services and potential."
Formerly interim Finance Director at WHG, Andy Howarth begins his role with Housing 21 as Chief Finance Officer (CFO) on 1 April.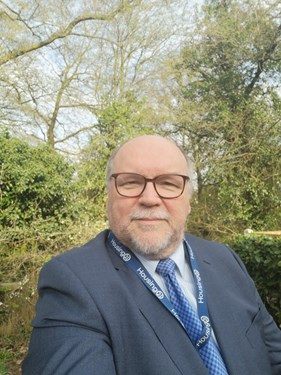 Andy Howarth, Chief Finance Officer at Housing 21
Andy, who has previously held roles as Finance Director at Platform Housing Group, and Executive Director of Finance at Fortis Living, says: "I am excited to be joining Housing 21, an organisation with a strong social purpose, committed to doing the right thing. I look forward to using my financial expertise to enable the organisation to continue providing great service and value to residents."
Bruce Moore, Chief Executive at Housing 21 said: "Andy has a strong track record and wealth of experience. He will be a powerful and determined voice within the Executive Team to test and question assumptions and ensure the emphasis on value for money is recognised throughout the organisation."  
Housing 21 is delighted to have also recently appointed Amina Graham, who joined the organisation in March as Executive Director of People and Systems. Amina began her career in retail management, undertaking various leadership roles during her 22 years' service at Marks and Spencer, before moving to into the housing sector as Executive Director of Corporate Services at RHP, and later, Director of Change and Transformation at L&Q.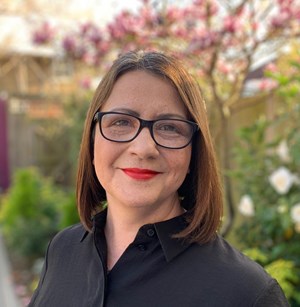 Amina Graham, Executive Director of People and Systems at Housing 21
Amina also holds a non-executive role at Network Homes Group on the Customer Services Committee. She says: "I'm delighted to be joining such a people focused organisation that is leading the way in providing quality homes and services to older people of modest means. I believe that everyone should have access to a safe place they can call home, that provides security and enables them to fully participate in society. The sector is in need of innovative solutions given the scale of the housing crisis in the UK and the ongoing significant impact on social housing residents from the pandemic."
Andy and Amina's appointments complete the formation of the new Executive Team, joining Tony Tench – Deputy CEO, Pam Mastrantonio – Executive Director of Retirement Living, and Kris Peach – Executive Director of Extra Care.