Bruce Moore, chief executive of Housing 21, a leading not for profit provider of Retirement Housing and Extra Care, has won Leader of the Year (250+ people) at the Investors in People Awards.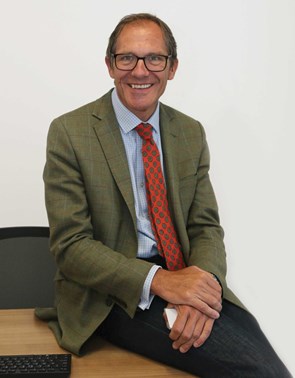 Bruce Moore, chief executive of Housing 21
The Investors in People Awards celebrate the best in people management practice amongst Investors in People accredited businesses. Bruce, who leads an organisation rated Gold by Investors in People, was selected as the winner of the category by a panel of judges, which included the CEO of Investors in People and the Director of People at Chartered Institute of Personnel and Development (CIPD).
Bruce Moore joined Housing 21 as Chief Executive in 2013. He has spent more than 20 years leading change and seeking to improve the provision of housing and social care for older people. When Bruce joined Housing 21, he dramatically turned the organisation around and helped to articulate its set of guiding principles - 21, Better and Experience. He spent time listening to Housing 21's people, using their feedback to unite disparate services and included people in decision making, moving the organisation towards adopting a more devolved model.
It was not only Bruce's legacy at Housing 21 which appealed to the judges, but also his work over the last 12 months to support staff working through the Coronavirus pandemic. Bruce supported the introduction of Occupational Sick Pay, free meals and a £200 bonus for Care Workers and frontline employees. He also chose not to furlough any staff and those who were unable to work due to shielding were paid 80% of their wages by Housing 21. Corporate staff have been given the opportunity to decide whether to remain home-based or return to Head Office when it is safe to do so.
Facing tough competition from leaders at Wales and West Housing, The Scout Association, Lovell Partnerships, Barod Cardinal Santos Medical Center and Bounty Agro Ventures. Inc, Bruce Moore of Housing 21 was recognised as truly exceptional and a vision of hope for the future. The award was announced on the Investors in People website on Tuesday 24 November.
Bruce Moore said: "It is a real honour to win the Leader of the Year category at the Investors in People Awards, but to me, the real honour is to be able to lead Housing 21 and the wonderful people who work for our organisation providing high quality housing, care and support services to older people of modest means.
"People are the heart and essence of Housing 21. We've responded positively and passionately to the challenges of the pandemic. We're committed to doing the right thing and being an inclusive and diverse organisation. This leadership recognition should be for everyone in Housing 21. Thank you to all our wonderful people, thank you to Investors in People and thank you to the judges."