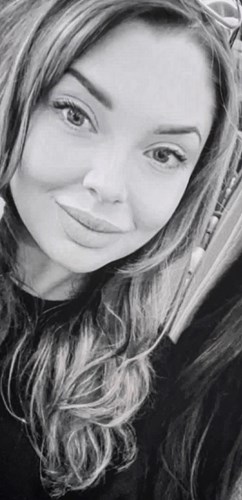 Pictured: Emily, Safeguarding Lead at Housing 21
Safeguarding Lead at Housing 21, Emily Russell, has been recognised in the competitive Outstanding Women in Care category at the Women's Awards 2023 for the East Midlands region.  
The award recognises individuals who have made an exceptional contribution to professional care services, with a minimum of three years' experience in the care sector. 
Emily received her nomination for her ground-breaking work in developing the closed cultures framework. This innovative framework has been instrumental in improving care services for Housing 21 and empowering colleagues to enhance their support for residents in the most effective and compassionate way.  
The framework has not only gained national recognition but has also earned commendation from the directors of the Care Quality Commission and De Montfort University. 
Speaking about her nomination, Emily said: "I am incredibly proud to have been nominated for such a prestigious award." 
"This is all because of the opportunities created within Housing 21 which have allowed my work to be recognised and for it to have a positive contribution across the care sector."  
Emily has worked with Housing 21 for almost 6 years, prior to her current role, she was a Local Housing Manager for two years. 
The Outstanding Women in Care category encompasses a range of care-related services, including the National Health Service and nursing.  
The awards spotlight the achievements of remarkable women across the region who have made outstanding contributions in their sectors. 
The winners will be announced at a ceremony on 23 September, where industry leaders and influencers are amongst the guests that will come together to honour the achievements of the individuals nominated.  
For the full list of nominees, visit the website: Women's Awards | Celebrating regional contributions of women across the Midlands : Women's Awards (thewomensawards.com)