An "overwhelmed" employee was moved to "joyful" tears upon hearing she had been nominated for the Woman of the Year Award at this year's Inspiring Women in Property Awards in recognition for her outstanding accomplishments.
Housing 21's Head of Extra Care, Tracy Jones was put forward for the national ceremony, which recognises outstanding women in property who are striving for positive change in the housing industry.
The Woman of the Year Award is designed to celebrate the achievements of somebody who has succeeded at the highest level and show great skill and professional expertise whilst acting as a role model to others in the industry.
Tracy has received her nomination for providing high quality leadership to her teams and her dedication to the residents, alongside her management of the acquisition of Notting Hill Genesis on behalf of Housing 21 earlier this year. Her leadership meant that the transfer of 472 properties, 6,000 care hours and nearly 300 employees was successful, also ensuring that all processes and systems are in place and most importantly working with the new team to embed housing 21's values and quality expectations.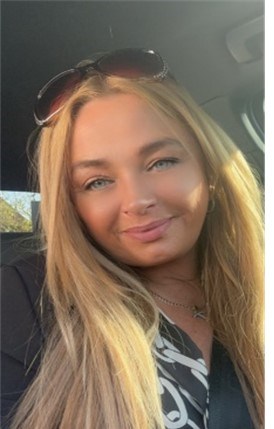 Pictured: Tracy Jones, Head of Extra Care 
When asked about being named a finalist, Tracy said: "I am both overwhelmed and privileged to have this nomination, I did find it difficult to understand why I have been nominated for 'Woman of the Year' as I just see myself doing my job. However, on reading the testimonials which brought joyful tears to my eyes, I can see the difference I am making in my role as Head of Extra Care for Housing 21.
"I have worked across the Housing and Care sector for over 25 years. I love the work I do and get amazing job satisfaction from knowing I make a difference to the lives of so many of our older, vulnerable adults."
The winner will be announced at the awards ceremony taking place on Thursday, 12 October at the Grosvenor House in London, with other nominees, leaders and professionals in the industry, to celebrate those breaking the glass ceiling in property.
For the full list of finalists, visit the website: Inspiring Women in Property Awards (propertyweek.com)