A Safeguarding Lead who was told she told she would never perform at the level of her peers has overcome adversity to earn a place on Lincolnshire's 30 Under 30 List.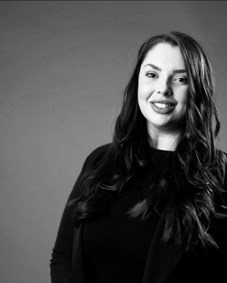 Pictured: Emily Russell
Emily Russell, 28, was one of more than 160 people nominated for the Lincolnite Award in recognition for her work with the not-for-profit housing provider, Housing 21.
Despite the challenges posed by disabilities including Parkinsonism, Dystonia and Dyspraxia, Emily was named a recipient of the accolade for her commitment in putting Housing 21 residents first during the Covid-19 pandemic, balancing full-time employment and education.
Emily said: "I was told I would always be years behind my peers academically and physically and would never ride a bike for instance. I was told I would have a menial job and probably would not do that for very long. However, I have always used my adversity to support alternative perspectives and have shown determination, working full time whilst studying full time."
During 2020, Emily achieved a First Class degree in Health and Social Care and is continuing to develop by studying for a Level 7 qualification in Professional Development in Leadership and MA by Research in Health and Social Care with a focus on Adult Safeguarding lessons learnt.
She first joined Housing 21 in 2017 as a Retirement Living Court Manager before progressing to her current role as Safeguarding Lead in 2019.
Emily's manager, Jamie Lindon-Lewis, Head of Quality Assurance and Commissioning at Housing 21 said: "I am incredibly proud of Emily's achievements despite the challenges she faces daily. The difference Emily has made to many residents and employees at Housing 21 as the Safeguarding Lead has been incredibly valuable. Emily is a testament that any barrier can be overcome with hard work and a passion for what you do."
Throughout Safeguarding Week in November, Emily will deliver three webinars and has supported safeguarding champions in running local sessions with a total of 300 confirmed so far; amongst the highest for any housing provider.