Housing 21 has been shortlisted for a national industry award celebrating the UK's best housing developers. The leading not-for-profit provider of Retirement Living and Extra Care services has made the Inside Housing Development Awards shortlist in two categories: Best older people's housing development (rural and suburban) and Best shared ownership development (rural and suburban). The awards ceremony will take place on Thursday 4 November 2021.
Meadow Walk, an Extra Care Living development in Fakenham, Norfolk, is on the shortlist for the 'Best older people's housing development (rural and suburban)' category. The Extra Care scheme has been designed with specialist dementia-friendly features in mind.
Housing 21, along with its local authority partners, Norfolk County Council (NCC) and North Norfolk District Council (NNDC), identified just how much the Norfolk population was growing. They understood how people are living longer, and in rural areas, and that the type of care that people needed was about to undergo a period of change.
Housing 21, together with NCC and NNDC looked at the issues older people face in North Norfolk and identified that, like the rest of the UK, dementia is an increasing challenge. Dementia prevalence rates in Norfolk among over 65s are higher than the England average and it is the single most common reason people are admitted to long term residential care in North Norfolk. It was clear, that not only was more housing needed, but that a new approach to suit the specific needs of local people was more important than ever.
Meadow Walk comprises 66 one and two-bedroom apartments, with 36 two-bedroom apartments for shared ownership, and 30 one and two-bedroom apartments for rent.
Kris Peach, Director of Extra Care at Housing 21 said: "The building and facilities on offer in Meadow Walk look fantastic and we can't wait to start welcoming residents into their new home. Housing with care is such an important model as it provides the independence of living in your own home with spacious apartments, supported by large open communal areas and of course with the added benefit of having care on-site should residents need it.
"The design of Meadow Walk encompasses this brilliantly, we are particularly proud of the 'nostalgia room' and delightful gardens, which will help create a real sense of community. I have every confidence that residents will love the facilities on offer when they move in."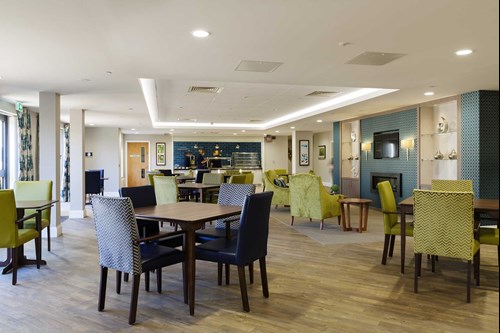 Pictured: Meadow Walk, Fakenham
Fry Court, one of Housing 21's Extra Care living schemes in Great Ayton, has been shortlisted for the 'Best shared ownership development (rural and suburban)' category.
Together with Tolent Construction Limited, the scheme was designed specifically for people over the age of 55 to promote independent living in a community setting, with access to 24/7 on-site care. By offering shared ownership as part of the tenure mix, this ensured the development was affordable and accessible to a wider range of people; allowing buyers to sell their current property and either release equity and/or enjoy a mortgage free retirement. Both options mean that buyers can have a more financially secure retirement.
Paul Walker, commercial director at Tolent, said: "Fry Court was a fantastic scheme to be involved in, and we're delighted that it has received this recognition for the high standard of housing and care it brings to the local area."
Unlike other developments of a similar tenure make up, there is no change in design and specification standards between rental or shared ownership properties.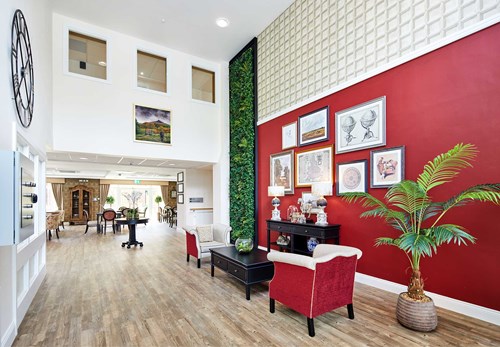 Pictured: Fry Court, Great Ayton