Since the launch of the cohousing strategy last year, Housing 21 is pleased with the progress that has been made with the project to date.  
The not-for-profit, leading national provider of Extra Care and Retirement Living for older people of modest means will soon offer residents an additional housing option as the cohousing team is on track to create a community that offers mutual support where neighbours look after each other. 
In September, the cohousing focus group visited the Chainwalk site in Lozells, Birmingham where approximately 25 self-contained apartments will be developed with access to on-site communal facilities. 
In addition to the Chainwalk site, a consultation event was held in May for another cohousing scheme, in Garretts Green, Birmingham. The proposal is to build 20 units, with a shared garden and common house for social activities. 
Jess Phillips, the local MP for Yardley which covers the area for the proposed development, recently met with Lucy Hales, Head of Cohousing at Housing 21, together with Councillor Saddak Miah and Dawn Carr from Legacy WM where Ms Phillips was introduced to the cohousing strategy.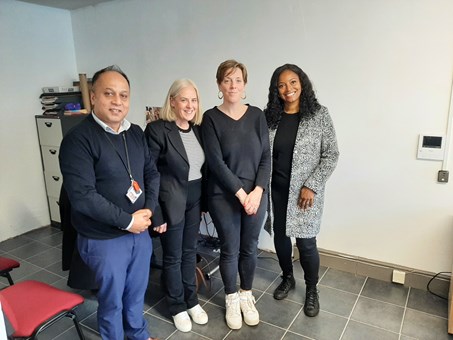 Pictured: Councillor

Saddak

Miah, Lucy Hales Housing 21,

Jess Philipps

MP

, Dawn

Carr

Legacy WM.

 
They discussed the benefits of creating a community where local people are fully engaged throughout the entire process. 
Jess Phillips MP said: "It is an exciting time for Housing 21, in particular with the cohousing project. I look forward to seeing how cohousing brings local people together to create their own community." 
Voluntary sector organisation Legacy WM is supporting with identifying older people in both communities who would benefit from cohousing, providing them with the confidence to come forward and to sign up to the project.   
Lucy Hales, Head of Cohousing, said: "The cohousing project will bring people together to create their own community, we are so proud to reach the stage we are now at and engaging with communities at sites that have been identified by Birmingham City Council from their available land.   
It has been wonderful to speak with Jess Phillips about the project and we hope to meet with local MPs and Councillors in the constituencies that any future cohousing sites will be built in." 
To find out more about the cohousing project, visit our website: Housing 21 - Cohousing