Housing & Care 21 has announced the acquisition of Goldsborough Estates, a network of private retirement and assisted living developments previously run by Bupa.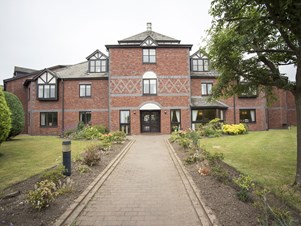 The deal comprises the management of 20 sites, with a total of 577 individual apartments.
The national not-for-profit provider, Housing & Care 21, will use the acquisition to increase their property portfolio to over 20,700 across England.
Bruce Moore, Chief Executive at Housing & Care 21 said: "Housing & Care 21 are delighted to be acquiring Goldsborough Estates Limited from Bupa and we are committed to providing the leaseholders and residents of the properties they manage with a quality service. This acquisition fits well alongside Housing & Care 21's existing leasehold management service and we will ensure we continue to provide an effective and responsive service to all residents."
Housing & Care 21 has over 50 years' experience, and a commitment to providing contemporary retirement housing and extra care services to older people of modest means.
Joan Elliott, Managing Director for Bupa Care Services commented: "Housing & Care 21 share our commitment to customers, residents and employees alike, as well as our dedication to high quality customer service. We've worked closely with the new owners to ensure a smooth transition for residents and colleagues alike."
Goldsborough Estates was formed in 1992 and comprises the management of private retirement and assisted living developments. The properties involved in the acquisition will continue to operate as usual with all colleagues retained in their posts, as across all other Housing & Care 21 properties.
Housing & Care 21 operates in over 150 local authority areas and provides over 42,000 hours of social care each week. In addition to the acquisition of Bupa properties, the leading national provider has a plan to develop 35 new retirement and extra care living schemes, and invest £27 million in refurbishing existing properties in 2019.