Today is International Day of Older Persons, and this year marks the 30th anniversary of the awareness day.
Last year Housing 21's annual conference posed the question 'Is the UK institutionally ageist?'. The discussions throughout the day invariably found that ageism does indeed appear to be the last 'acceptable' prejudice in our society. Often, language used homogenises older people and disregards their individual capabilities, as we have seen with some of the restrictions around the Covid-19 pandemic.
This year our Equality, Diversity and Inclusion (EDI) Age group wanted to hear what our residents had to say about getting older and ask what advice they would give to younger people about ageing.
What our residents say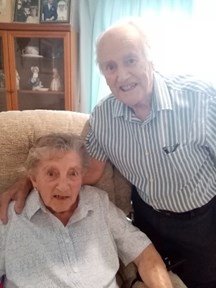 Alwyn, 92
At 92, Alwyn is still learning – to be specific, he is studying thermodynamics and mathematical science. Alwyn and his wife, Margaret, have been married for 61 years and received a card from the Queen for their 60th wedding anniversary. Margaret has Lewy bodies dementia and Alwyn is her main carer.
In his youth Alwyn did a short stint in the army during WW2 as second lieutenant, before studying mechanical engineering. He was also an apprentice at His Majesty Stationery Office (George VI) and later achieved a qualification in electrical engineering.
Alwyn said he feels lucky that his careers were always his hobbies. After retiring, he completed a degree in Maths and Computer Science, and in 2018 he built a drone from scratch.
Alwyn's advice to younger people about ageing is: "Enjoy life while you can and keep learning."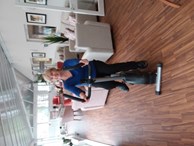 June, 76
June is a resident at Philip Docker Court in Nuneaton.
What is the best thing about being your age?
"The best thing about being my age is that I have time to lead an active life.  I'm an early riser and go to the gym early every morning. I have been a member of a gym for 55 years and have found many benefits, especially into older age. Apart from the social aspect, it has helped to ķeep me fit and control my arthritis which I was diagnosed with at the age of 42. I also belong to a choir and find singing very therapeutic. I believe it is never too late to start - even a little walking is very beneficial. I enjoy an active social life and my holidays abroad.  My advice to younger people is to start when you are young and lead an active and healthy lifestyle as it will be so beneficial later in life." 
Sheila, 84, and Margaret, 78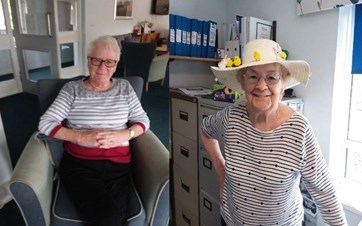 Sheila and Margaret are friends who live at Charles Jones Court in Batley.  
"Having a laugh keeps us young - finding the fun in things" says Sheila who keeps fit by walking the communal corridors each day – or "the corridors of power" as she calls them.
They both agree spending time with family and younger people is important. Margaret enjoys trips away and staying in touch with the local community. She is part of a local 'Monday Club' that organises trips, fundraising and activities locally. The best thing about their age, they agree, is "living for every day, having fun and enjoying life."
What advice would they give to younger people about ageing? "Enjoy yourself as much as you can, keep going and don't worry about getting older!"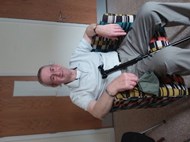 Clarence, 74
Clarence is a resident at Lacemaker Court in Nottingham and enjoys walking and being a volunteer Lock Keeper at River Derwent.
What is the best thing about being your age?
"What a hard question - I may need time to think. With many years' experience I have found communication is very important at my age."
What advice would you give to a younger person about ageing?
"You can't beat ageing you just have to accept it and carry on."
Doreen, Dolly and Pat are residents at Creasy Court in Basildon
Doreen, 88
"At 88, I am not old. I still enjoy working. It's been 68 years from the day I started work as a dressmaker. If you don't work, look at the changes in the seasons, the growth of all nature in spring. The summer when everything is so colourful. The autumn when the warmer clothes come out and nature is turning rust and red and glowing. The winter, we get through the cold moaning and complaining. The year has gone so fast for me, when you are young you don't see the wonders of your surroundings. Try to be a voyeur i.e. someone who is looking."

Dolly, 80
"I keep myself active by going for walks in the countryside, I like cooking and I also like to keep my brain active by playing Rummikub with my friend. The best thing about being my age is my family - watching them grow up. My advice to younger people is live your life, be happy and be caring to others."

Pat, 83
"I like to keep my brain active so I have hobbies like Sudoku and Rummikub, which I play with a neighbour.  With the introduction of fast food we are slowly losing the art or skills to prepare a home cooked family meal, so my advice to younger people is to take the time to learn to cook and put a good meal on the table and not have takeaway food all the time.
"The best thing about being in my age group was not having to go to work until I was 66 before I got a pension!"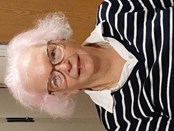 Tricia, 74 (also known as the pink lady due to her colourful hair!)
Mendell Court resident, Tricia, is a head sacristan at Christ the King Church, attending church several times a week, opening the church doors for the public and cleaning the brasses. She is also a befriending volunteer at Arrowe Park Hospital, talking to patients and families, and in what spare time is left, she attends a local art class.
What is the best thing about being your age?
"Still being so active and being able to share life experience."
What advice would you give to younger people about ageing?
"Keep yourself active and mobile as much as possible!"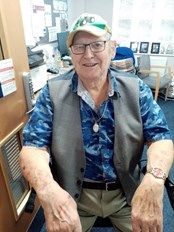 Walter, 84
Dairy View resident, Walter, was born on a farm in Devon. At the age of seven he stopped going to school and worked on the farm full-time. His daily duties included seeing to the animals and driving the tractors. He went on to have his own agricultural business - he had some land, so started farming cattle.
What advice would you give to older people?
"Keep away from towns - stay out in the country. Be more creative with nature and not so reliant on modern technology."
We love seeing the range of activities that our residents engage in across our schemes. From yoga and tai chi, to parties and supper clubs, we see their diverse interests and hobbies and enjoy hearing about their plans for the future. Thank you to all our residents who have shared their thoughts with us this International Day of Older Persons – we are inspired to take away June's philosophy: "It's never too late to start."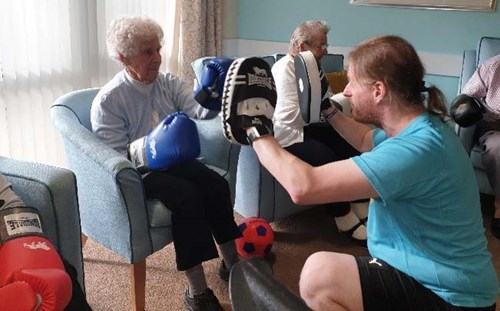 Queensridge Court resident , Ethel, aged 87, enjoys getting involved in all the activities at the scheme - here she is enjoying a boxing session.