"International Day of People with Disabilities is a special time to celebrate the achievements and contributions as well as increase public awareness, understanding and acceptance of people with a disability." Wade Lange - Managing Director of International Day of People with Disabilities.
This day was introduced by the United Nations in 1992 and is marked on 3 December each year. According to the World Health Organisation, around 15% of the world's population – that's around one billion people – are considered to have some form of disability. All too often the needs of people with disabilities are not catered for by the society they live in, and they face barriers in everyday life.
The International Day of Persons with Disabilities is intended to break down barriers to inclusion, fight for the rights of individuals with disabilities and celebrate the achievements of people who have disabilities. This year, we have marked this day with our staff, who have been sharing their stories of how disability affects their lives and raising awareness of hidden disabilities.
Tracy Jones, Head of Extra Care, has shared a poem about her granddaughter, Hope, who is diagnosed with BPAN:
Living with BPAN (Beta-propeller protein-associated neurodegeneration)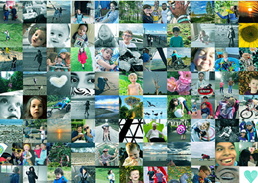 You look at her, what you see
A little girl behaving strangely
Did you know she cannot talk like you and me?
She has a hidden disability, what could it be?
We look, we judge, and she doesn't know, 
She thinks she's normal, as normal as can be
She struggles to walk, struggles to talk and is so far behind 
But you don't see that, we need you all to be kind
So when you see someone you think looks strange
Think of her and start to make that change, 
Love her for who she is, she also has those needs that you and I crave
The need for love, for happiness too and for you all to see the person she is,
She is so brave. 
She hurts, she fits, she is different we know,
But she laughs and giggles and loves to put on a show
She just cannot express, or even think about how to address, as she is just normal in her head you see,
Her love and passion is so real.
See her, not her illness, I know this will change the way she will feel.  
As her Nan I have learnt a lot about her daily stress
But for me I just fell in love with a very brave little girl that I call my princess.
Her life may be short, her life may be long
We will make every day special
Going above and beyond
BPAN is something so very rare
It shortens lives, and hurts those that we love
We can only hope we find a cure and one day a life is spared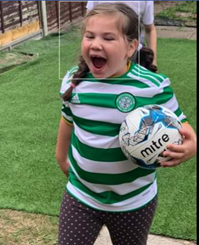 Smile and see the person, 
Let's not walk round anymore without a thought in our mind
For those who struggle in everyday life,
Let's try to understand and be try to be kind…..
So remember, sometimes the real superheroes live in the hearts of small children fighting the biggest battles!  
By Tracy Jones – Head of Extra Care at Housing 21
Devoted Nan of granddaughter, Hope, diagnosed with BPAN.
You can find further information on BPAN below: