After winning a Covid Heroes award at the regional Great British Care Awards, colleagues from Knaves Court in Walsall were invited to an afternoon tea at the House of Lords to celebrate.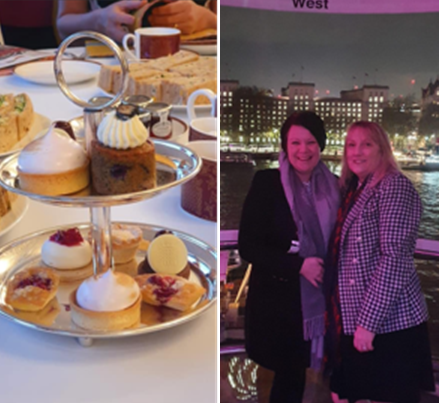 Deborah Wright, Housing and Care Manager, and Julie Stone, Assistant Care Manager, from Knaves Court attended the event and were thanked for their work keeping residents safe.
Deborah Wright, Housing and Care Manager at Knaves Court, said: "This was a great opportunity for those of us who work in social care to be recognised.
"We felt extremely proud to be able to showcase the amazing work the whole team at Knaves undertook to ensure the care and wellbeing of our residents and each other throughout this pandemic. We lost one of our colleagues to COVID so this gave the award even more meaning."
The prestigious event at The House of Lords recognised the outstanding efforts of frontline workers in the sector throughout the pandemic.