At Housing 21 we are continuously exploring ways to support our employees' careers. Apprenticeships provide fantastic learning opportunities for both our existing staff, and those new to the organisation, to develop their knowledge and skills. Alison McFarlane and Michelle Almey are both Court Managers and have recently taken on their second apprenticeship with us.
Michelle, Court Manager at Jennings Court, says: "I completed and passed the Level 4 Housing Management course, which was very rewarding, and led me to challenge myself further by doing the Level 6 Chartered Managers Degree Apprenticeship.  This is a great opportunity to learn more and progress my career."
Alison, Court Manager at Douglas Yates Court, is also taking on the Level 6 Chartered Managers Degree Apprenticeship. She says: "I completed my Level 4 Chartered Institute of Housing (CIH) qualification in April last year. I learned a lot from my project on loneliness and isolation, and living in rural areas. It has really changed my approach to how I interact with my residents.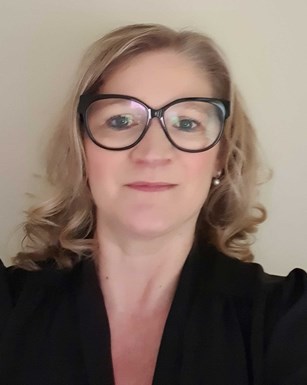 Alison Mcfarlane from Douglas Yates Court
"I will stop everything I am doing and fully engage with residents so that they know I am listening - really listening. I listen to understand, not to reply.
"So, I said no more apprenticeships for me! Well, a month later I signed up to complete the Chartered Manager Degree Apprenticeship.
"I decided to do this as I missed researching and studying for the Level 4. Also, what a great opportunity to gain yet another qualification, and also for my personal achievement!  These qualifications are also great if ever I decide that I want to further my career within Housing 21."
If you would like to find out more about our apprenticeships, please email apprenticeships@housing21.org.uk