Housing & Care 21, a leading not-for-profit national provider of Extra Care and Retirement Housing, has acquired a new Extra Care scheme from Midland Heart. The news follows Housing & Care 21's commitment to invest in more specialist housing for older people of modest means.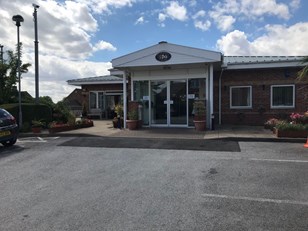 Seagrave Court, on Seagrave Road in Nottingham, is made up of 44 properties available for rent. The scheme will now operate as one of Housing & Care 21's 126 Extra Care offerings, providing independent living with access to on-site care, in this case provided by Nottingham City Council.
Kris Peach, director of extra care at Housing & Care 21 said: "Over the next few years Housing & Care 21 will seek to expand its offering in Retirement Housing and Extra Care. This will be through the provision of new developments and also by acquiring existing schemes from other providers.
"We know that only around 5% of the over-65 population live in specialist housing, yet evidence suggests that far more would like to do so. Our vast experience in the sector means we can take schemes like these forward and also develop, construct and launch them right from the very beginning."
Staff at Seagrave Court, who were originally employed by Midland Heart, remain in their positions at the Court.
Billie Fryer, who has been registered manager at Seagrave Court for 17 years said: "The welcome from staff at Housing & Care 21 made us all feel very relaxed from day one.
"The transfer was quick, smooth and support for our team has been brilliant. We're looking forward to meeting more people within the organisation and welcome to a new and improved Seagrave Court, under Housing & Care 21 leadership!" she concluded.