A South Gloucestershire Extra Care court for people over the age of 55 has been rated 'Outstanding' by the Care Quality Commission (CQC) following an inspection this month. Cambrian Green Court on Wellington Road, operated by Housing 21, is now in the country's two percent of care facilities for older people to be considered 'Outstanding' by the independent regulator of health and adult social care in England.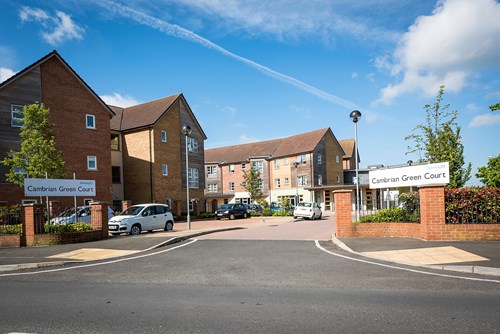 The news follows Housing 21's first two services to also achieve 'Outstanding' in the West Midlands.
Cambrian Green Court is one of Housing 21's Extra Care Living courts, which provides private and secure apartments with access to on-site care for those who need it. The court has a dedicated Housing and Care Manager and an on-site care team which is available 24/7.
The inspection considers five key questions; 'is the service safe?', 'is the service effective?', 'is the service caring?', 'is the service responsive?' and 'is the service well-led?' The report shows Cambrian Green Court to be Outstanding overall, highlighting the court's strengths in care, responsiveness and leadership.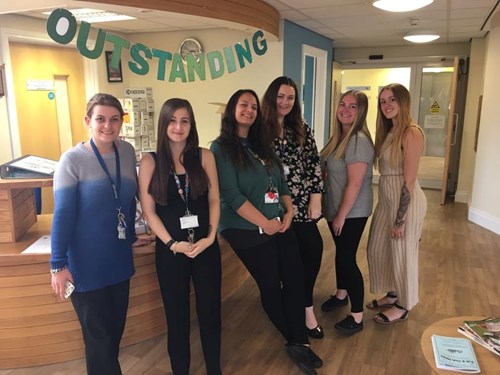 An inspector from CQC said: "People received exceptional, person-centred care from the onset. Their wishes were understood and close relationships between people, staff and families had developed. Family members told us the care their relatives received was exceptional and had far exceeded their expectations."
Charlotte Rule, Housing and Care Manager at Cambrian Green Court said: "We are absolutely over the moon with this fabulous result! I am so proud of my hardworking team. It is great to have our passion for what we do recognised by the CQC.
"I have no doubt that achieving 'Outstanding' was all down to the team here at Cambrian Green Court and the high level of care and compassion they show towards our residents."
Kris Peach, Director of Extra Care at Housing 21 said: "I am delighted to see Cambrian Green achieve an outstanding inspection report. To have three outstanding areas is a massive achievement and puts Charlotte, the Housing and Care Manager into the very top tier of registered managers, not only in Housing 21, but across the country! The whole organisation is incredibly proud of Cambrian Green.
"This rating means that people have had an exceptional experience of receiving care. The court's CQC report illustrates that the whole team does an incredible job of helping older people to live independently in a community setting, with the added benefit of personalised care and support."