Prospective residents are invited to have a look around a new development of much-needed affordable homes for older people in Worcester.
A show home has recently opened at Crookbarrow View, an Extra Care scheme for local people aged over 65 which offers independent living along with optional on-site support.
The complex, in Gotland Road, off Whittington Road, comprises 71 high quality one and two-bedroom flats for social rent and shared ownership.
Crookbarrow View is the first such scheme in Worcester to be developed by Housing 21, a leading not-for-profit provider of Retirement Living and Extra Care for older people of modest means.
Supported by Homes England funding, Housing 21 has worked in partnership with Worcestershire County Council, Worcester City Council and regeneration specialists Vistry Partnerships.
Crookbarrow View is designed to be fully accessible for residents and their visitors, including features to support people living with dementia.
There is a communal lounge, guest facilities and landscaped communal gardens, plus a café/bistro and hair salon, both of which will be open to residents and the local community.
Lisa Carpenter, Housing and Care Manager at Housing 21, said: "We are thrilled to open our show home at Crookbarrow View, and are looking forward to meeting potential future residents and their families.
"As our first Extra Care scheme in Worcester, and the city's first to feature such dementia-friendly design, it will help meet the pressing need for this type of housing for older people in the area.
"The opening of Crookbarrow View is particularly welcome after an anxious, isolating year that has powerfully reminded us of the importance of the sense of community, connectedness and support that these sorts of schemes can provide."
Crookbarrow View is made up of 10 one-bedroom and 23 two-bedroom flats for social rent, along with eight one-bedroom and 30 two-bedroom flats for shared ownership.
Catering for people's individual changing needs, the scheme offers independent living in a community setting. Residents can enjoy the peace of mind that there is a care team on site 24/7 to provide tailored support, if and when they need it.
For more information or to book an appointment to view the show home at Crookbarrow View, call Housing 21's New Homes Team on 0345 608 4021 or email newhome@housing21.org.uk
To keep staff and visitors safe, thorough cleaning will be carried out after each viewing. Social distancing will be observed, and protective gloves and face coverings will be available for visitors to use if they wish.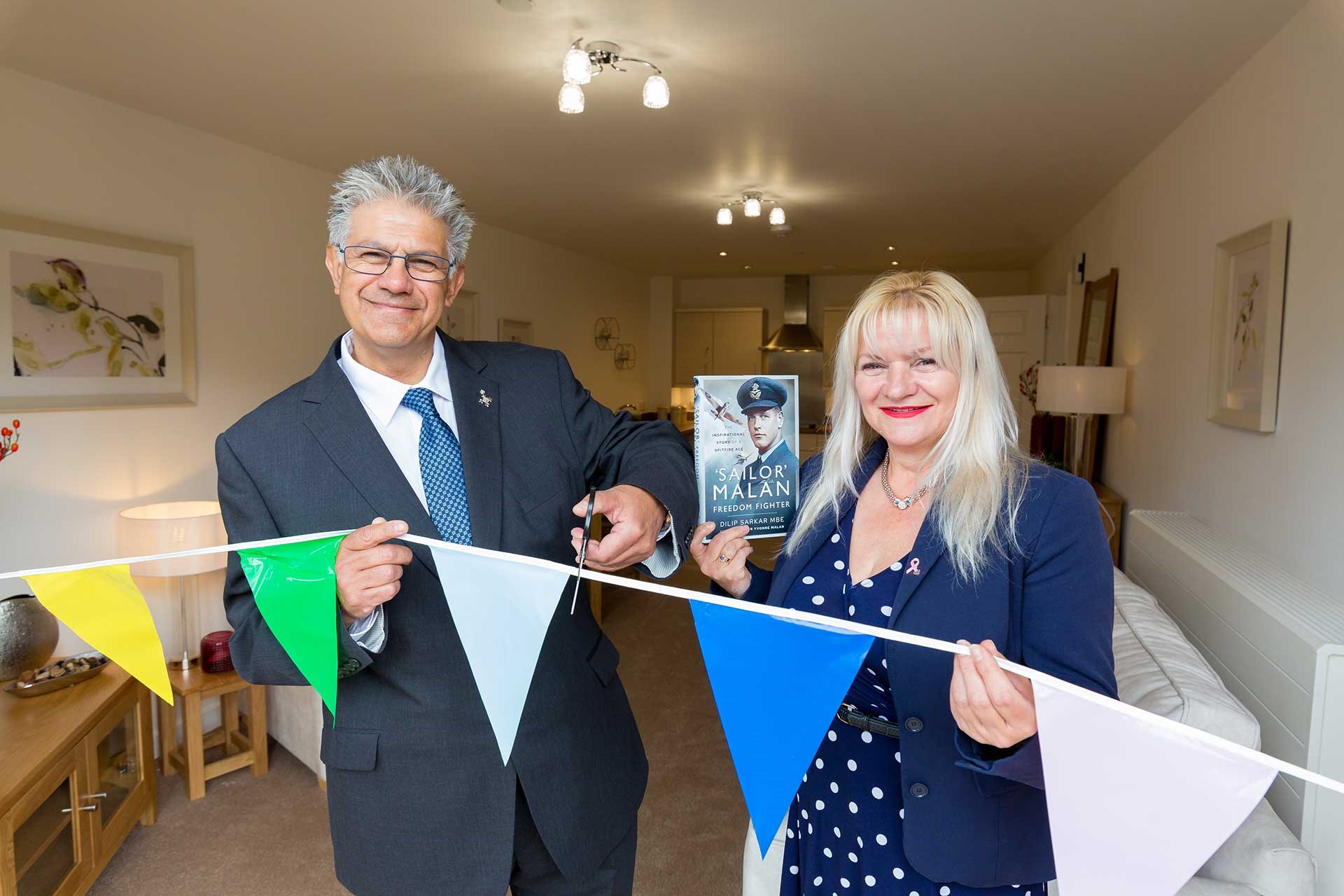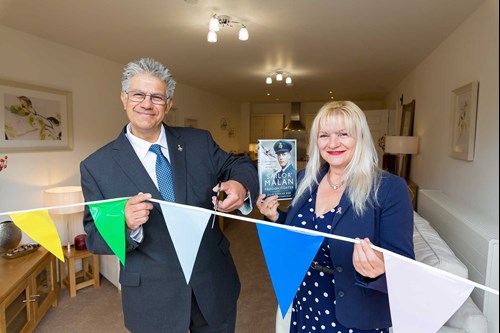 Local historian and author, Dilip Sarkar, with Cheryl Brown, New Homes Consultant at Housing 21