A new Extra Care Living scheme on Moorhen Road has started to welcome its first residents. Strawberry Gardens in Yatton was built by Housing 21 in partnership with North Somerset Council as an alternative to residential care.
Julie, who is 63 years old, was one of the first to move into Housing 21's Strawberry Gardens. She said: "I chose to move to Strawberry Gardens because of my mobility problems. I feel more secure knowing there is always help at hand and pleased that I can still keep my independence by living in my own apartment.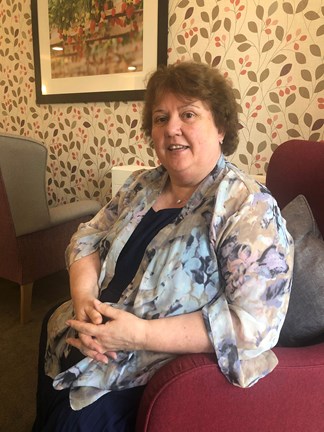 "Strawberry Gardens appealed to me as I knew I would be 100% happier, and although I won't need help from the on-site care team straight away, I am comforted by the fact they are there if I ever need support in the future.
"Selecting my property was very easy and I received lots of help and support from staff at the new development. Now I have moved in to my new home I feel exceptionally happy here. I am over the moon and I feel so lucky to live in such a modern property – the look and the feel of the place is absolutely wonderful!"
Strawberry Gardens is designed to offer independent living for people over the age of 55 with access to on-site care for those who need it.
Residents are able to live in their own apartments and remain part of the community as a result of the scheme's communal facilities, which include a café/bistro, hair salon, communal lounge and landscaped garden. The facilities are due to open to the public as soon as government guidelines suggest it is safe to do so.
The apartments at the property are available for rent and shared ownership.