Retirement Living
Private and self-contained, our retirement apartments are designed to allow you to live independently within a community setting. Your pets are welcome too!
Retirement Living offers you the opportunity to live independently within your own property but with the added benefit of an on-site Local Housing Manager during the week.
Residents often enjoy the benefit of communal facilities, such as a shared lounge and gardens, and there is the chance to enjoy being part of a wider community with your neighbours.
You can live on your own or as a couple and bring your pets with you. A key element of our service is the on-site Local Housing Manager who is there to ensure day to day life at the court runs smoothly. They are also there to help by organising any necessary repair work with tradespeople, allowing you to spend more time doing things that you enjoy.
The benefits of living in one of our properties include:
The privacy and security of your own home – you can come and go as you please
A 24-hour emergency alarm
An impressive range of communal facilities
Our Retirement Living schemes are called courts and include a range of studio, one- and two-bedroom apartments. Some of our courts have bungalows too.
You'll enjoy the privacy of your own self-contained property and have full access to a range of communal facilities usually including a residents' lounge, gardens and a laundry. Some courts also have guest rooms available for family and friends.
Search our Retirement Living properties and register your interest today
Life at a Retirement Living court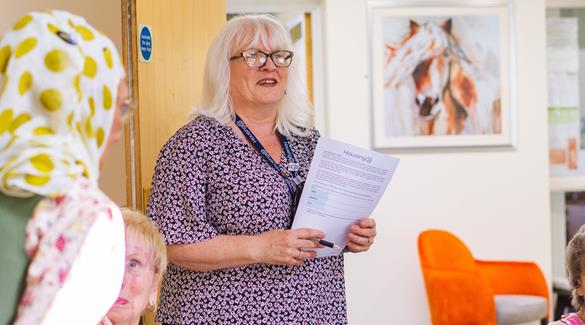 Our Local Housing Managers
A key element of our service is the on-site Local Housing Manager who is there to ensure the court runs smoothly day to day. Our Local Housing Managers are an integral part of life at our schemes, they are on hand to help by organising any necessary repair work with tradespeople and to liaise with contractors, but also create and foster communities by organising social events and activities for residents, provide a listening ear, and signpost to services.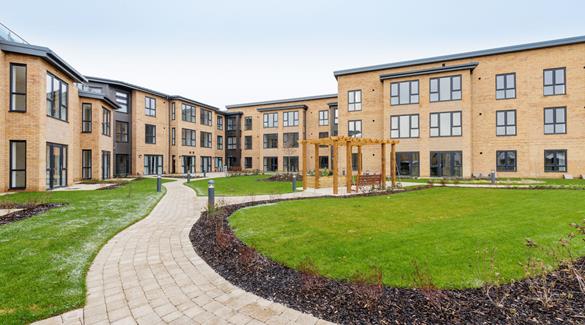 With over 50 years' experience in designing and building properties for older people you can be confident our apartments offer a safe and secure environment for you to call home. Our purpose built properties vary in size and style and we've used our experience to ensure they are fitted with carefully thought out features including modern fitted kitchens and bathrooms and specialist flooring to reduce trip hazards.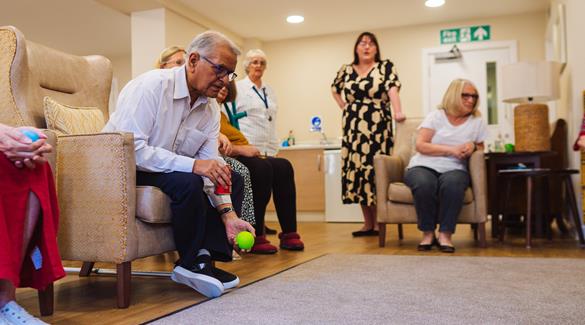 All courts have a range of friendly communal spaces which typically include a spacious lounge, garden and laundry room. Some courts may also provide a buggy store and/or guest room for visitors. The communal lounge is a great space to socialise with other residents or family and friends outside of your apartment. If you enjoy gardening, you're welcome to get involved tending to the outside space.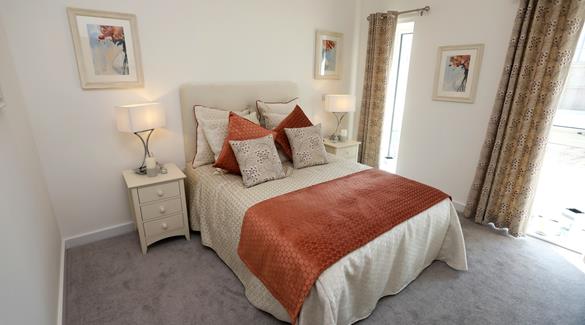 A number of our courts have guest rooms which are ideal for when friends and family visit and can be booked for a competitive rate. You can also use guest rooms at other courts if you are travelling across the country.
Extra peace of mind
All of our properties include a 24-hour emergency alarm. If the alarm is pressed, the Local Housing Manager will be alerted and come to your assistance. Outside of working hours the alarm is answered by a professional support service that will ensure a quick and appropriate response.
Am I eligible?
To rent one of our Retirement Living apartments you need to be at least 55 years old although priority will always be given to people over 65 years. You must be actively looking to move and be able to live independently with support.
You need to be able to afford the rent and service charges and be able to pay by Direct Debit. Depending on your circumstances you may get Housing Benefit towards the charges.