Dayton Court
Dayton Court, Cedar Street, DERBY , DE22 1JG
Retirement Living
Dayton Court is a small and friendly scheme in a quiet residential neighbourhood to the north-west of Derby.
The centre of Derby is a short car or bus ride away and offers a wider range of shopping centres, supermarkets and high street shops. Restaurants, cafés, pubs, cinemas and a theatre can also be found there. The city also has a popular indoor market, monthly outdoor farmers' market and the annual Music Festival and Comedy Festival.
The court is conveniently located for the frequent buses to Allestree and Derby city centre, which also has a regular train service to towns and cities further afield. 
Dayton Court has a welcoming residents' lounge with an open plan kitchen, communal laundry room, wellbeing room and parking facilities.
The gardens extend to the front and side of the court with a pleasant courtyard seating area at the rear. Residents are welcome to take part in planting and tending the gardens if they choose. There are a number of bird tables to encourage wildlife to visit.
Services and facilities
Lounge
Laundry room
Guest room
Car park
0
Properties available for
Outright purchase
0
Properties available for
Shared ownership
0
Properties available for
Rent
Coffee mornings take place on most week days in the comfortable communal lounge of this friendly court and residents can sit and chat with friends and neighbours. There is also a monthly cream tea to look forward to and other social events are discussed and organised by the residents committee. The attractive gardens are ideal for outdoor relaxation in fine weather and residents are welcome to get involved with a spot of gardening if they wish.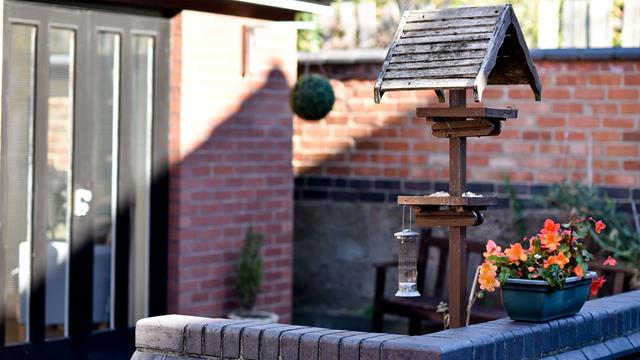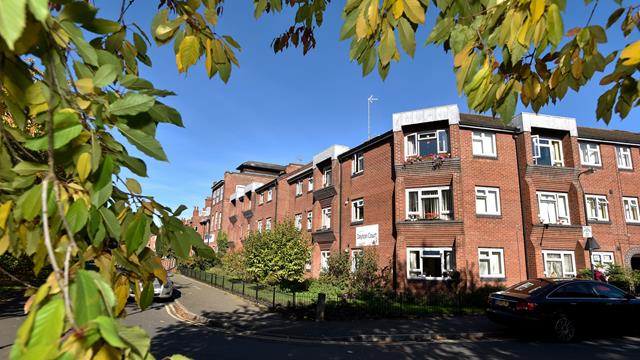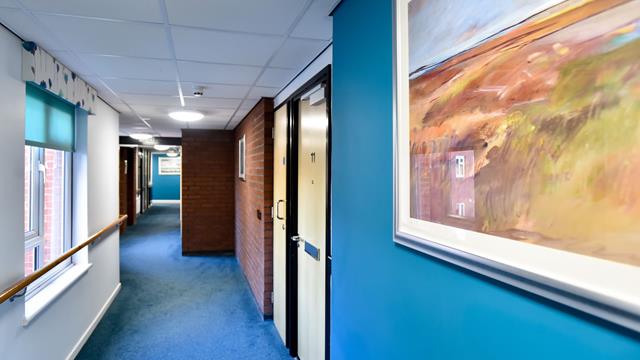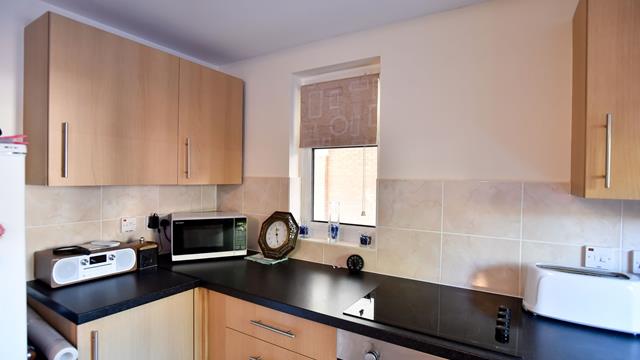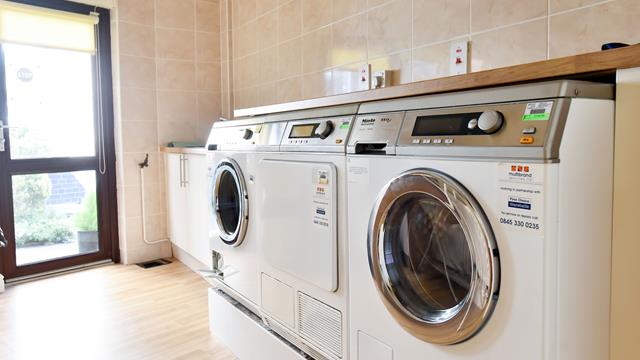 Local area and amenities
The court is a short distance from a wide range of local amenities and services including two attractive parks, shops, takeaways and a Post Office. A doctors surgery, church, chiropodist and dentist are also close to the court, along with a hairdressers.
Dayton Court
Dayton Court, Cedar Street, DERBY , DE22 1JG
Dayton Court is a small and friendly scheme in a quiet residential neighbourhood to the north-west of Derby.
From
To
Service Charge*
£69.64
£69.64
(weekly)
Support Charge*
£6.30
£6.30
(weekly)
Utility Charge*
£15.53
£15.53
(weekly)
*Costs are indicative for a range of properties. For detailed costs on each property please contact the Court Manager.
Would you like to know more?
Register your interest
Keep up to date with the latest news
To talk to our team, please don't hesitate to get in touch
You may also be interested in