Poppy Meadows
Poppy Meadows, 33 Greenwood Way, Harwell, DIDCOT , OX11 6JX
Extra Care
Christmas at Poppy Meadows 
Please join us for some festive fun at Poppy Meadows with our Christmas events hosted by the award-winning on-site café and bistro; Bizzy Bees.
Prize Line Bingo: Sunday 19th November, 3:15pm - 6:15pm and Sunday

3rd December, 11:15am - 1:45pm

Christmas Mini Market: Saturday 2th December, 4pm - 7pm
Festive Wreath Crafting: Tuesday 5th December, 3pm - 6pm
Cheese and Wine Evening: Friday 8th December and Friday 15th December,

6:30pm arrival for a 7pm start
Contact Bizzy Bees for prices and to secure your place: enquiries@bizzybeescafebistro.co.uk
More than 50% of our properties now sold!
Poppy Meadows is a new Extra Care scheme designed for over 55s in the desirable area of Great Western Park in Didcot, Oxfordshire.
By living at Poppy Meadows, you will maintain your independence with your own apartment, whilst having the assurance of a friendly on-site Care Team to support with your current (or future) care needs. We have a selection of brand-new shared ownership and rental apartments available.
Some reasons why people choose to live with us:
Receive the care you need

Pets are welcome to move in with you

Family can stay in the guest suite when they visit

Socialise in the communal areas including the lounge and gardens

The award-winning café/ bistro 'Bizzy Bees' and a hair salon is on-site 
There is a dedicated Housing Manager who will support you with any queries including repairs and maintenance. 
Find out more about living here:
Nearby amenities and attractions:
Within the scheme: Café/ bistro and a hair salon

Across the road: Asda supermarket, dentist, pharmacy, eateries and a bus stop

Within one mile: Didcot Community Hospital (NHS), doctors and opticians

Within two miles:

Didcot Parkway Train Station
By using the bus or train, you're able to travel into Oxford and further afield, if you wish to. Didcot and Oxford has lots to see and do including a large shopping centre with a range of shops, restaurants, a library, cinema, post office and leisure centre.
If you enjoy the great outdoors, you will be pleased to hear that there are lots of things to do within easy reach of Poppy Meadows. There are more than ten local parks, a number of National Trust locations (within Oxfordshire) and seven golf courses within ten miles.
There are 80 one- and two-bedroom apartments available for shared ownership and rent, to people over the age of 65, or over the age of 55 if there is a care requirement of at least one hour a week. There are monthly charges in place which are available on request.
But, don't just take our word for it...
Available properties

Shared ownership: Buying through shared ownership means you can get your monthly rent reduced when buying a larger share, potentially making it an affordable option for some people in the long term. One- and two-bedroom apartments are available to purchase through shared ownership.
Prices from £52,500 (25 percent share) to £210,000 (75 percent share). Eligibility criteria, monthly rent (up to 75 percent), core charges and services charges apply. Allocation terms and conditions apply. Read some of the benefits of buying through shared ownership here.
Rental: One-bedroom apartments available for social rent. Housing Benefit is also accepted. Allocation terms and conditions apply.
Register your interest
Call 01865 985 250
Email info.poppymeadows@housing21.org.uk
Fill in the form at the bottom of this page
*The price advertised is a guide only and is subject to change, please confirm the cost of the home you are interested in during your enquiry.
See what life is like at Poppy Meadows by following us on Facebook or watching this short video.
Services and facilities
Café/bistro
Garden
Hair salon
Guest room
Buggy store
Car park
Lounge
12
Properties available for
Shared ownership
10
Properties available for
Rent
Interested in this court?
We welcomed our first residents!
We held a Grand Opening event to officially welcome our first residents to Poppy Meadows on 21 June 2023. Take a look at the images of the day.
If you're interested in living with us, please register your interest and we'll be in touch soon.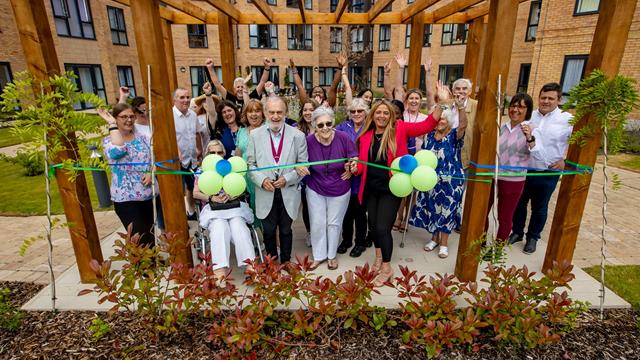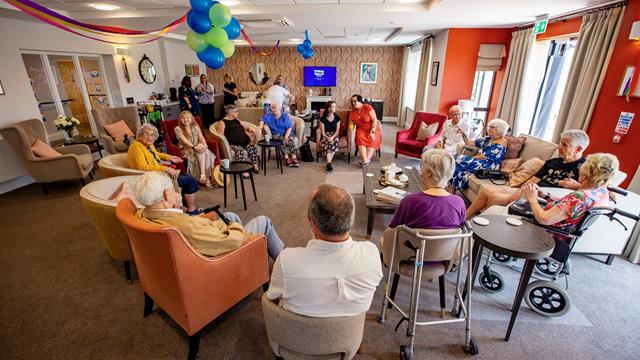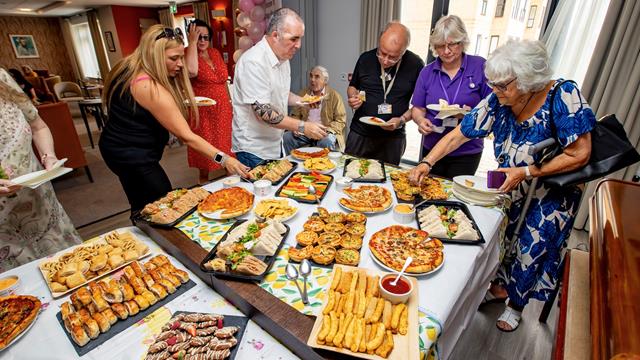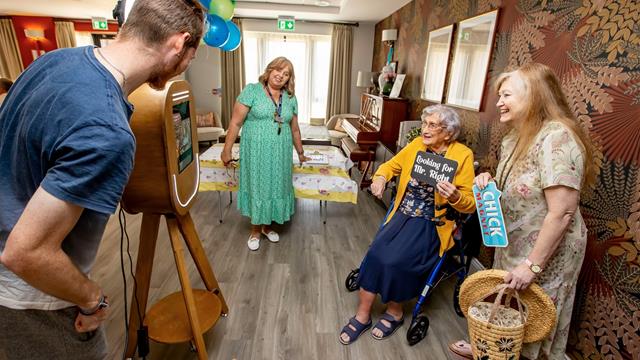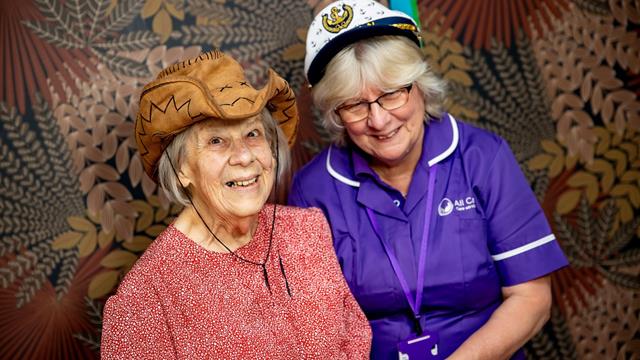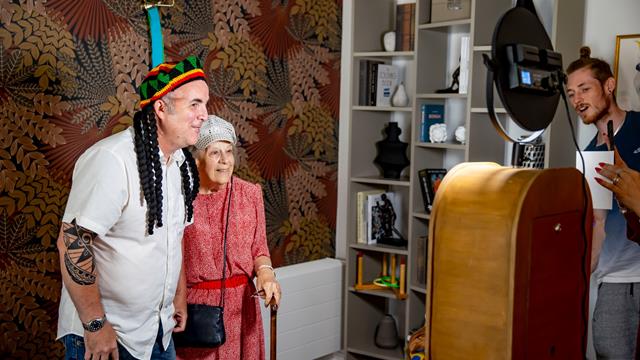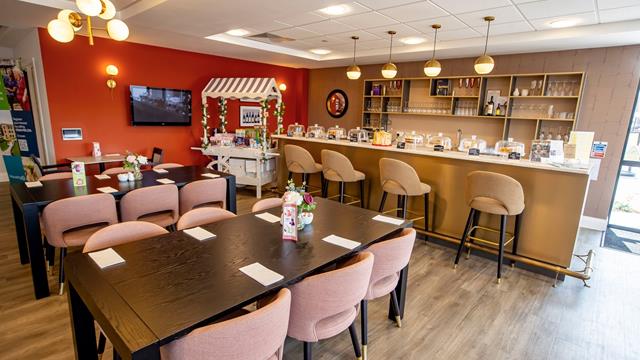 Where is Poppy Meadows?
The scheme is perfectly located in Great Western Park in Didcot with an Asda supermarket, dentist, pharmacy and a range of eateries just across the road. There is a bus stop just outside and a train station less than a mile away.
Poppy Meadows
Poppy Meadows, 33 Greenwood Way, Harwell, DIDCOT , OX11 6JX
Poppy Meadows is a new Extra Care scheme in Didcot, Oxfordshire. The scheme enables over 55s to live independently with the assurance of an on-site Care Team, if needed. 80 one- and two-bedroom apartments are available for rent and shared ownership.
Would you like to know more?
Register your interest in Poppy Meadows
Interested in moving to Oxfordshire? Enter your details below and we'll look forward to telling you more.
If you are a current resident at Poppy Meadows, call or email us.
You may also be interested in