Rosaire Court & Gardens
Rosaire Court & Gardens, St Peter Port, GUERNSEY , GY1 1XW
Extra Care
Rosaire Court & Gardens is in the Parish of St Peter Port, Guernsey's capital.
Although Guernsey has strong ties with the UK, it is a Crown Dependency and independent from the UK with its own laws. Anyone considering living at Rosaire Court and Gardens must be registered as having residency status and been awarded a Population Management certificate which allows them the right to live on the island.
Rosaire offers a quiet, safe, and welcoming environment and has a wide range of on­site facilities including a café, hairdressing salon, laundry, guest room, communal lounges, activity room and parking for residents and visitors.
The attractive communal gardens include a pleasant patio with landscaped gardens leading off the dining area where residents can sit and enjoy a meal from the café, and an additional courtyard garden where people can come together, chat and enjoy the weather.
St Peter Port has a lively atmosphere, with events and festivals held in the town throughout the year and across the island. The majority of these are during the holiday season from April to October when you can also watch the cruise ships anchor in the bay for passengers to visit.
The nearest bus stop is just a few minutes' walk away and there are routes across the island that run from the bus terminus by St Peter Port Harbour. There are doctors' surgeries within the local area and the hospital is a short drive away. There are several reliable local taxi services including accessible cabs to take residents shopping or into town. During the winter months the Lions Club runs a free weekly shopping service from Rosaire to local supermarkets.
How to apply
Firstly, to be eligible to rent, lease or own a Freehold of an apartment at Rosaire Court & Gardens you must be 55 years old or over.
For Rental and Leasehold Properties
Rosaire Court only has one-bedroom properties available for rent but has both one- and two-bedroom leasehold properties.
Nominations for both rental and leasehold properties are through the States of Guernsey Housing Department and Adult Community Care Services. To be nominated you must meet all the following:
Have a residency certificate and currently living on island. The only exception to this is if the States of Guernsey are funding your support in the UK and you wish to return to the island.
Have completed an Extra Care Housing Application form available from the States Housing Department or from the States website gov.gg .The Housing Department will then complete a financial assessment to determine whether you are eligible for rental or leasehold only. This is based on the applicant's level of assets, savings, and income.
Have received an Extra Care Certificate from Social Services following a Care Needs assessment that identifies the need for 4 hours or more of planned care & support a week.
Freehold properties – These are normally advertised and sold through local Estate Agents as private sales. It is important that anyone wishing to purchase a Freehold property that there is no automatic entitlement to access the on-site care services for planned care unless you have had a Care needs assessment completed by Social Services and been awarded an Extra Care Certificate.
Services and facilities
Restaurant
Hair salon
Lounge
Car park
Garden
Laundry room
Properties available at Rosaire Court & Gardens
0
Properties available for
Outright purchase
0
Properties available for
Shared ownership
1
Properties available for
Rent
Life at Rosaire Court & Gardens
Rosaire Court and Gardens has a range of bright, comfortable communal spaces used for a wide range of social activities and events.
Housing 21 works towards creating Rosaire Court as a community hub and encourages other community groups and charities to use the facilities to run groups and activities for the benefit of residents and the local community.
Rosaire Community Association is a registered independent charity based at Rosaire Court that is run by an elected committee of residents who organise regular activities and events throughout the year based on what its members want. All activities are free at point of access to its members and voluntary donations are collected at events and activities to fund the Associations work.
Weekly activities include a Bingo Night, Knit & Natter, a Gentle Exercise group, a drop-in coffee morning and a discussion group. There is a monthly Cards & Games night and during the Winter months a monthly Quiz Night and a weekly film club. Annual events are organised for Easter & Christmas and for Liberation Day, which is the most important event of the year in Guernsey.
A community mobile library runs weekly, providing a lending service for books including large print, CD's, DVDs, and magazines. The Alzheimer's Society runs a weekly activity group and there is a monthly drop-in session run by the Dementia Support Service. In conjunction with the Alzheimer's Society there are musical performances provided by artists through the Healing Music Trust.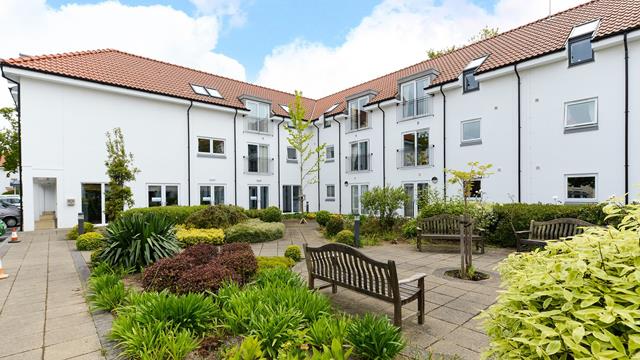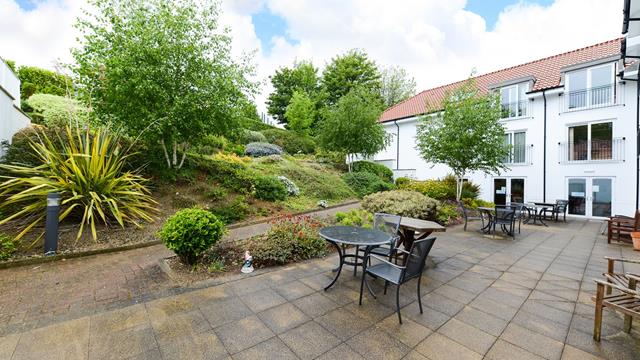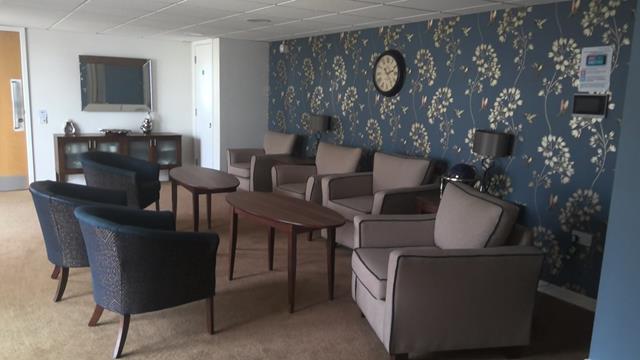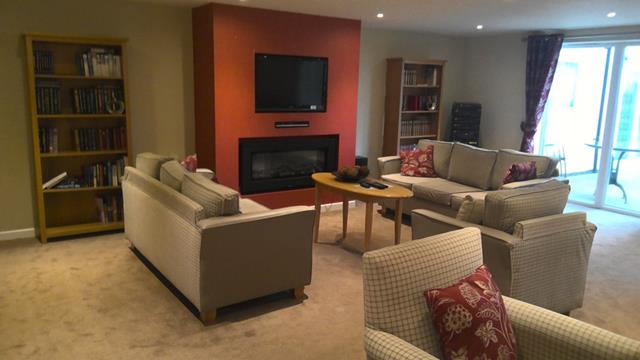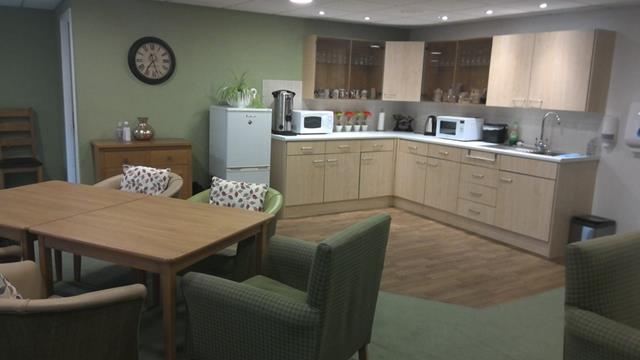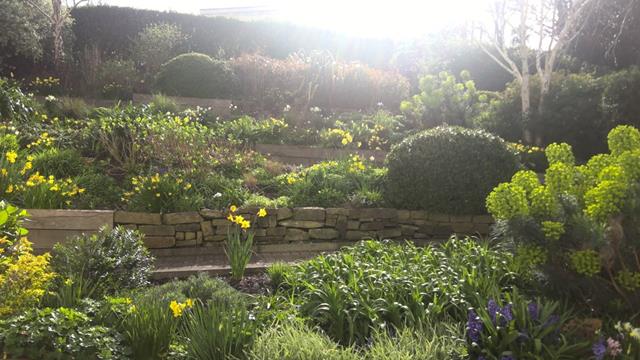 Local area and amenities
The court is just a short bus ride from the historic town centre, which offers a wealth of shops and leisure facilities, including a post office, banks, a pharmacy, supermarkets, parks, a library, garage, leisure centre, church, hotels and restaurants.
Rosaire Court and Gardens
Rosaire Court & Gardens, St Peter Port, GUERNSEY , GY1 1XW
Rosaire Court & Gardens, on the outskirts of Guernsey's main town of St Peter Port, offers quiet, safe and welcoming accommodation to residents who enjoy local status.
From
To
Service Charge*
£71.88
£76.35
(weekly)
Utility Charge*
£3.30
£4.40
(weekly)
*Costs are indicative for a range of properties. For detailed costs on each property please contact the Court Manager.
From
To
Service Charge*
£61.12
£61.12
(weekly)
Utility Charge*
£0.40
£0.40
(weekly)
*Costs are indicative for a range of properties. For detailed costs on each property please contact the Court Manager.
Would you like to know more?
To talk to our team, please don't hesitate to get in touch