Housing 21 is excited to announce the success of its recent Open Days at Minterne Apartments in the vibrant White City, in partnership with Hammersmith & Fulham Council.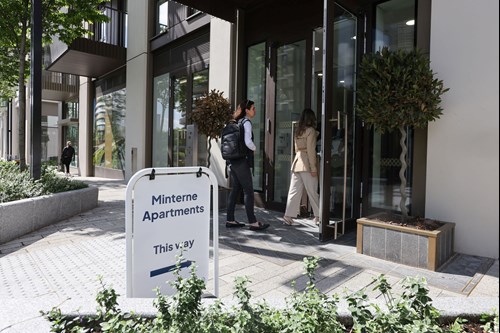 With completion of the scheme announced just last week, the Open Days provided an excellent opportunity for interested parties to view the stunning apartments and learn more about the high-quality services and amenities available to residents.
The event was met with enthusiastic attendance and positive feedback from visitors, cementing Minterne Apartments as a highly desirable location for those seeking comfortable and convenient living in a bustling London neighbourhood.
On Wednesday 10 May, key partners, professionals and community groups were invited to view the development which comprises of 60 apartments with a mix of shared ownership and rental properties available for people over the age of 55.
The following day, prospective residents were invited for a guided tour of the modern show apartment and the communal areas.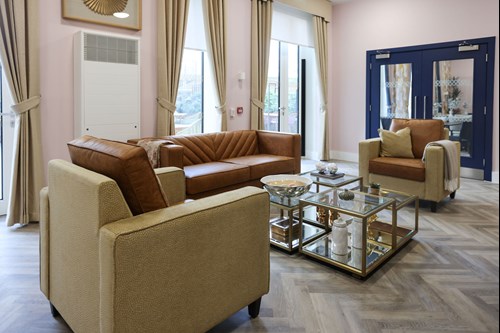 Residents will benefit from an on-site Care Team to provide support when needed and will be able to access a range of impressive communal facilities too. As well as living independently, Minterne Apartments offers an on-site café/ bistro, a communal lounge and a well-maintained garden area, amongst other facilities.
Ciaran Maguire from Hammersmith & Fulham Council said: "We are impressed with the finished design that Housing 21 have implemented at Minterne Apartments. The quality of accommodation is very high and it's a great opportunity for our residents who have extra care needs to live in beautiful accommodation tailored to their needs."
This new Extra Care scheme has been added to Housing 21's portfolio following the successful acquisition of 412 properties earlier this year from Notting Hill Genesis.
To find out more about Minterne Apartments, take a look here.