Housing 21's new Retirement Living development for older people has officially been named as Tanners Court in Runcorn, Cheshire.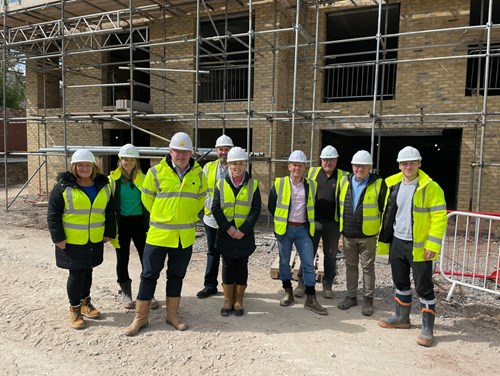 Pictured: Key representatives from Housing 21, Challenger Building Services and Savills gathered for a tour around the site and to hear how the development is progressing.
The scheme will comprise 35 one- and two-bedroom apartments, all of which will be available to rent by local older people in Halton. 
Tanners Court is being delivered by Housing 21, a national leading provider of Retirement Living and Extra Care, in partnership with Halton Borough Council, Challenger Building Services, Falconer Chester Hall, Savills, Phillip Wright Associates, HK Planning, and Homes England who are providing grant funding. 
Bridget Faughnan-Bing, Head of Construction at Housing 21, said: "We are pleased to have named Tanners Court and we look forward to continuing to work closely with our partners as we near the completion of building our Retirement Living development. Once open, the scheme will provide 35 much-needed homes for older people in the local area."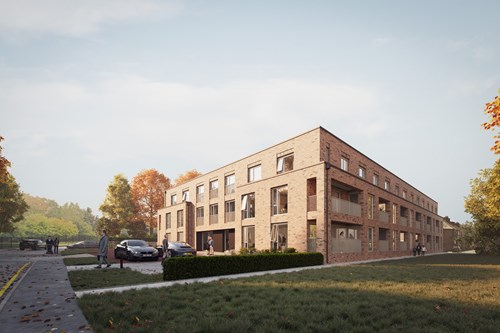 Pictured: An exterior computer-generated image (CGI) of Tanners Court
Once open, the Retirement Living scheme will enable residents to live independently in their own apartment with access to a spacious residents' lounge, gardens and an on-site Local Housing Manager to help on hand with any queries.  
Richard Hutchinson, Director at Challenger Building Services, said: "Our team understand that they're not building apartments, they're creating homes for people just like them, so we go the extra mile in terms of quality and attention to detail. These will be lovely homes and my best wishes go to the new residents who will, I'm sure, be very happy there." 
The development is expected to open in late 2023. 
Find out more about Tanners Court
Conefrey Court is a nearby Retirement Living development in Widnes by Housing 21 and is hoped to open in 2024.