Arnold Mulondo
Court Manager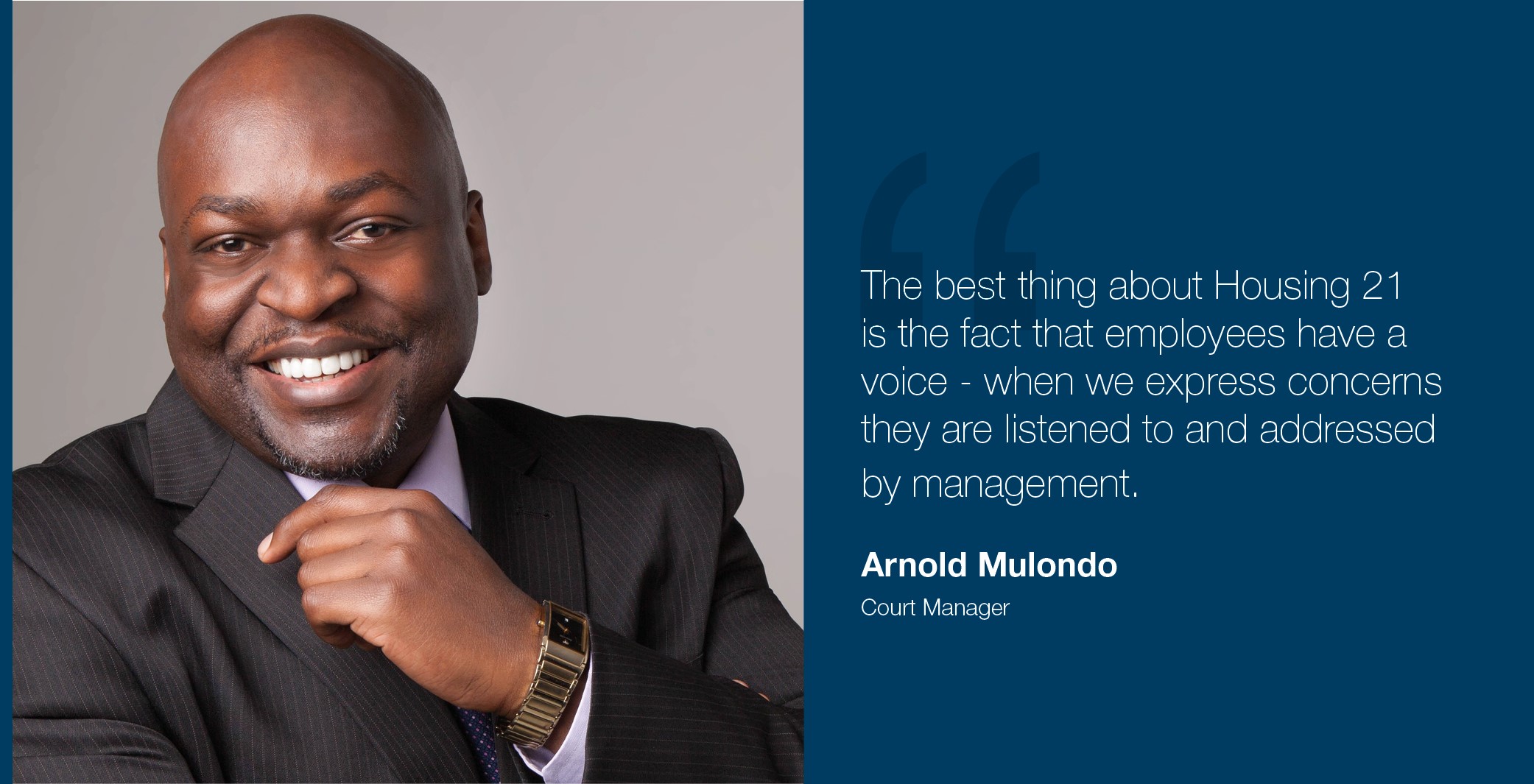 Can you tell us about your experience at Housing 21?
I joined Housing 21 in 2013 initially as agency cover for the Court Manager role. When I first started I thought it was just like any other contract, however I soon noticed that when issues or concerns are raised they are listened to and addressed promptly. I was treated as part of the team from the beginning. When the position became a permanent vacancy, my next step was to apply for it. I had a very good mentor who supported and guided me, and I had developed a good knowledge of the role enabling me to do well at the interview. Thankfully I was successful! I was excited as I was longing to be a permanent part of Housing 21 and my commitment felt even stronger. My favourite thing about the role is that no two days are the same.
How do you feel about the progress you've made?
Through various training courses I have developed my knowledge and understanding of the needs of older people and have a stronger sense of responsibility as residents place a lot of trust in us. I would like to continue to perform even better in my role to have a greater positive impact both for my residents and for the organisation as a whole.
What would you say to someone thinking about joining Housing 21?
The best thing about Housing 21 is the fact that employees have a voice - when we express concerns they are listened to and addressed by management. The culture here is dynamic yet relaxed - everyone feels like they are playing a part in the development of the organisation. Someone thinking of joining would need to have a dynamic approach to things, a good work ethic and a desire to make a positive difference to the lives of our residents.