Marc Golby
Court Manager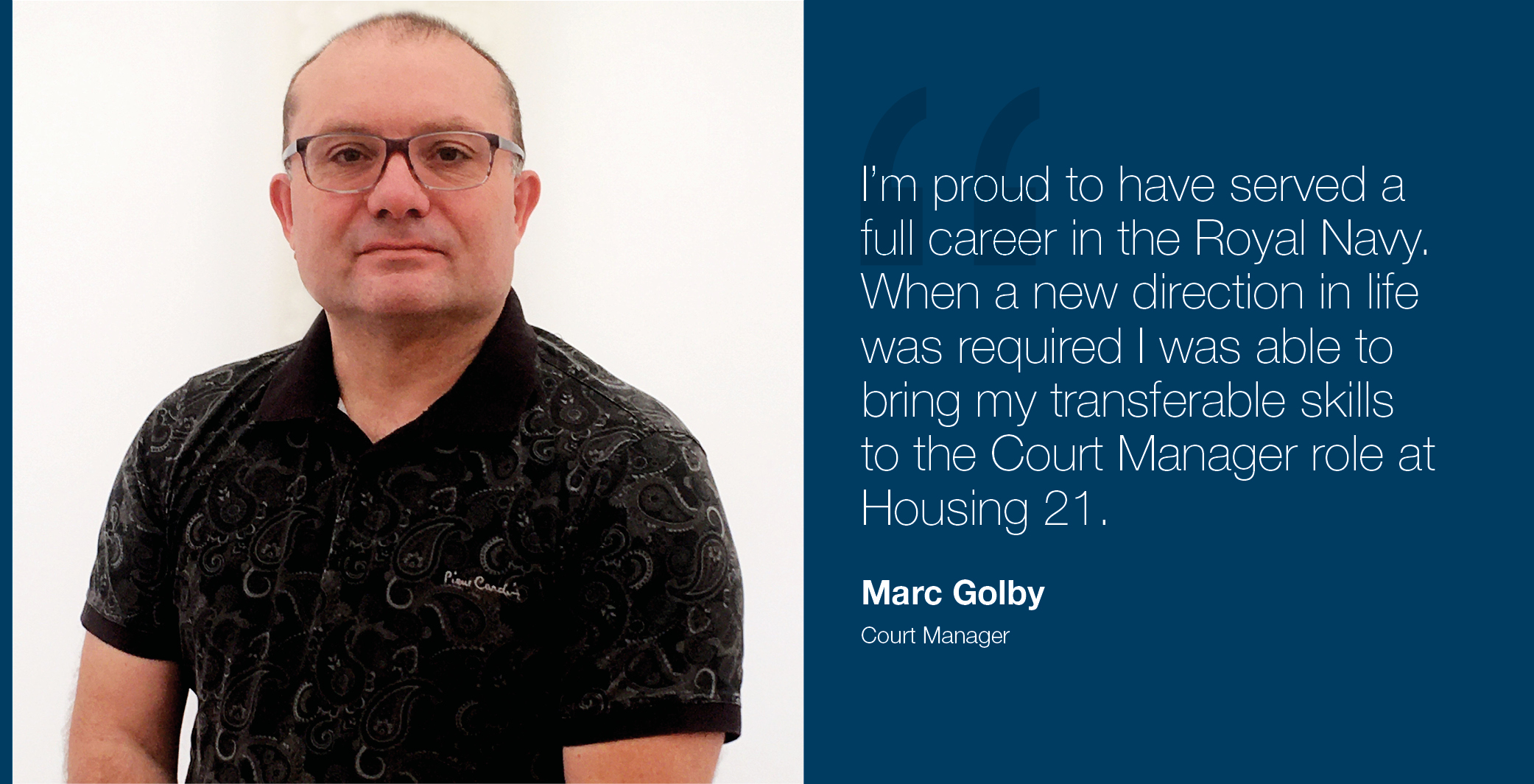 Please can you tell us about your role at Housing 21?
I joined the organisation in 2019 and I can truly say that a day in the role of Court Manager is certainly varied! Whether it be reporting a repair, responding to a request for information, or simply giving a resident five minutes of my time, it's all important to the running of the court, the happiness of my residents and my personal job satisfaction. My first impressions of Housing 21 were positive – there is a really good induction programme with excellent support from neighbouring Court Managers, the Assistant Retirement Housing Manager and Head Office, and the culture of the organisation is friendly, approachable and professional.
What did you do before coming to Housing 21?
I'm proud to have served a full career in the Royal Navy. As with all good things, they come to an end and a new direction in life was required. I worked in a few roles including facility management before working in the elderly care sector as an Administration Manager at a Royal British Legion Care Home. This role highlighted to me that I possessed many skills which were of value to my employer and my service users, such as organisational skills, leadership skills, empathy and taking a methodical approach, which are all important in my role at Housing 21 as a Court Manager.  When I joined the organisation I was excited and nervous at the same time. There were some challenges while I was settling in but these settled as I got to know the organisation and processes.
What would your advice be to someone thinking about joining Housing 21?
Go for it!  Come with an open mind and a thirst to learn and improve - there are many opportunities coming your way!