What our people say
Hear how our employees have progressed.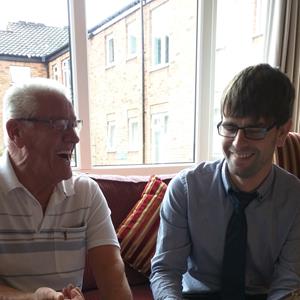 My career development was supported through help with gaining a market research qualification and I gained valuable experience by working on new assistive technologies, such as software to detect falls when older people are at home.
Something which I never expected when I joined was to end up presenting at an EU conference in Eindhoven in Germany, which was a great experience for me.
My next role was as Customer Experience Manager, setting up surveys and mystery shopping activities to gain customer feedback on how we can improve our services. I developed my skills by undertaking our management development programme, called Leading 2 Excellence.
This helped to prepare me for my current role as Assistant Retirement Housing Manager. I made the step from our corporate services team to operations. As a manager in Retirement Housing operations, I am responsible for 10 courts with over 350 properties. I am learning a lot in my current role and pleased that I continue to develop. Each day is different.
One day I might be debating plans for a major court refurbishment whilst the next day I'm supporting a member of my team to resolve a tricky situation on their court. It's fast paced and a real challenge but I'm really enjoying it.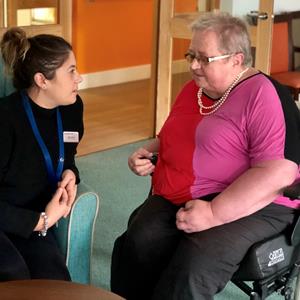 I began as a Care Assistant and was nervous because I didn't know much about Extra Care. I was worried that having been 'just a mum' for so long I couldn't sell myself for this role but luckily I was wrong about that. I was put at ease during my interview and was told that anything was possible in a growing company. And with a growing company that meant growing the staff too.
I was soon a Senior Care Worker but worried about how I could make the switch to supporting my Care Worker colleagues who I previously worked alongside. I decided to study for NVQ3 in Health and Social Care to help my development. Before I knew it I was then successful in becoming a care team leader, the next rung in the care career ladder. In 15 months I had surpassed any previous achievements with other employers.
After a good stint as a Care Team Leader, I then became a Care Manager in January 2016. Again something that I couldn't have achieved anywhere I had worked previously. I'm not going to say this was easy and a walk in the park. It's not. We are delivering services to people who require in-depth knowledge on health conditions. We are confidantes, a listening ear, a person to cry with, a person to shout at and this happens every minute of every day. Up until this role I didn't know what I wanted to do with my life but my career was now progressing well.
Another opportunity came up, another interview to attend, and I am now a Housing and Care Manager, moving back to the court where I started. I hate interviews but I am doing what I want to do: to make a difference to the lives of others. Working in care is rewarding.
My latest development is a level 5 manager qualification and I have become a CQC Registered Manager. Housing 21 is committed to developing its people and I have seen this first hand.
I can only speak to those, like me, who want to make a difference - give it a go, see what it's like... you never know, in five years' time you might have exceeded your own expectations – just like I have.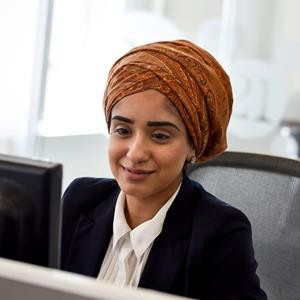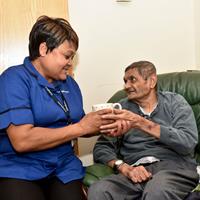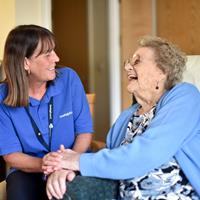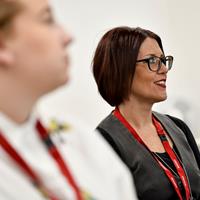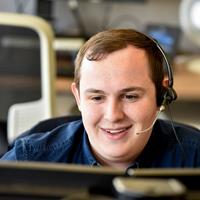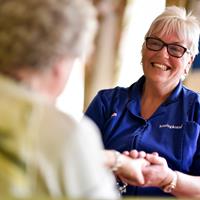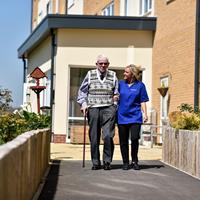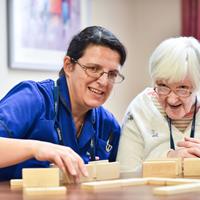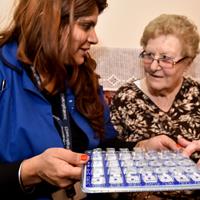 Vacancies
Are you interested in becoming part of our team?