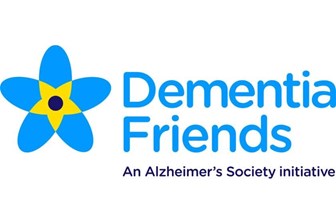 Blog by Vanessa Pritchard-Wilkes
The Dementia and Housing Working Group (DHWG) aims to promote and influence the contribution of the housing sector in improving the health, wellbeing and quality of life for people living with dementia.
As the only national group focused on housing and dementia, we are not a talking shop. The DHWG brings together a wide range of volunteer stakeholders with an action-oriented ethos and a track record of producing tangible outcomes.
With nearly 950,000 people living with dementia in the UK and 70% who live in the community, we feel it is imperative to improve standards and drive forward recommendations 34-36 of the APPG report on housing and dementia, utilising our combined knowledge to help others. It's so important to promote the role of the housing sector in enabling people with dementia to live independently in a suitable home environment in accordance with their needs and aspirations.
The aim of the group is to provide information, insight and influence. Amongst other things we are aiming to improve outcomes for people living with dementia – whether that be through housing, policy or design; to push up industry standards in housing and dementia; to act as a problem solver for housing and care businesses when it comes to dementia; to share knowledge and grow usage of the DHWG Dementia Information Hub and to support and encourage dementia awareness training.
We're proud of what we have achieved to date which includes collaborating with the Alzheimer's Society on the Dementia-Friendly Housing Guide  Dementia Friendly Housing_Guide.pdf (alzheimers.org.uk).
The inquiry on housing and dementia which took place in 2020 resulted in a total of 44 recommendations HCOP_APPG_Dementia_Housing_and_Care_Inquiry-LowRes.pdf (housinglin.org.uk). The group have taken forward three of these so far.
We launch the Dementia Information Hub – the go to place for dementia-friendly guidance Dementia Information Hub.
One APPG recommendation suggests appointing a dementia champion at executive / senior manager / board level. We have created a job description for this.
Another recommendation concerns the design of housing "We recommend that providers of housing for older people, in the private and social sectors, should consider the design and adaptability of their homes to meet the needs of those living with dementia." The group are currently working on pulling together various dementia design guides and ideas into an accessible publication for housing professionals.
We're all doing this on top of our day jobs because we are passionate about the important role of good housing for people living with dementia. The group is always looking for more people who share that passionate and want to make a difference to the lives of people affected by dementia.
If you are interested in contributing to the work of the group, please email vanessa.pritchard-wilkes@housing21.org.uk
More information can be found in this article on our website.