Housing 21, a not-for-profit housing association, is seeking planning permission to build a new development on land in Moreton Road in Upton, consisting of 80 apartments for older people of modest means.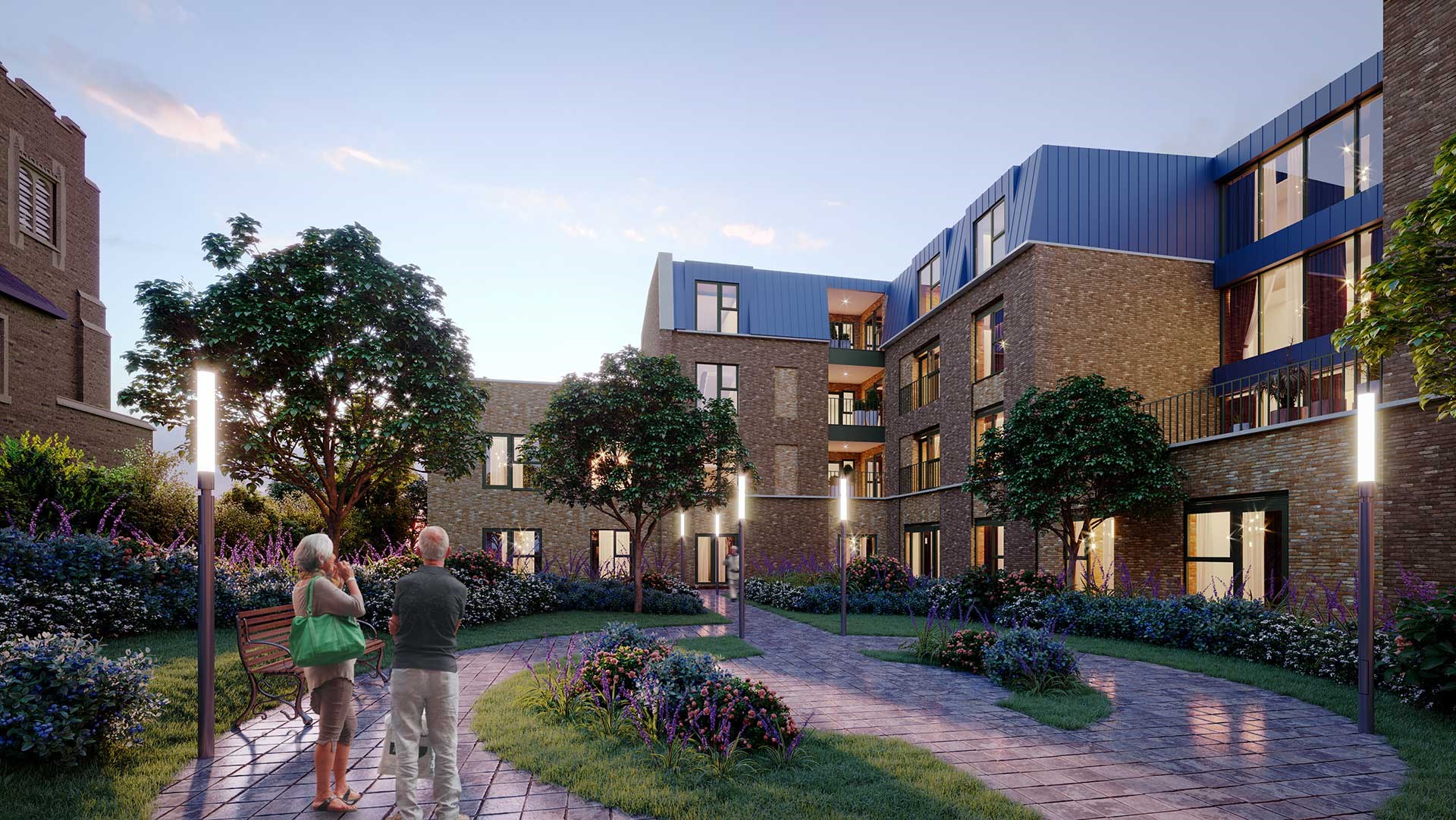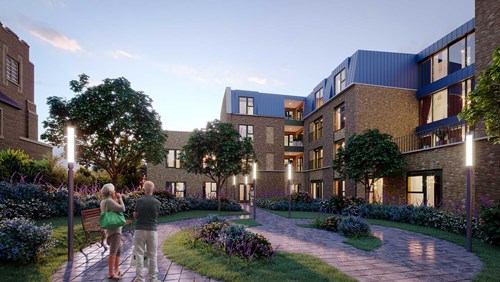 CGI of the proposed Extra Care scheme at Moreton Road
The Extra Care development, in partnership with MBE Construction and Wirral Council, would address the shortage of specialist housing for older people over the age of 55.
Following a pre-planning public consultation which was held online in August 2021, Housing 21 would like to invite further comments and feedback from anyone who missed the initial opportunity to engage
To date, Housing 21 has held meetings with local ward councillors, St Joseph's RC Primary School, St Joseph's Church, and the Diocese of Shrewsbury. Residents are being given another opportunity to learn more about the proposed scheme and make comments.
To fund the scheme, Housing 21 will receive £3.6m from Wirral Council and will apply for a Homes England grant. The project will also be supported through rental income.
All properties in the proposed scheme – designed by Jennings Design Associates Architects – will be available for social rent.
Housing 21 is an expert in providing housing for people over the age of 55, and follows strict audit, compliance, and planning processes for all schemes in the development pipeline.
The proposed scheme is specifically designed for older people, allowing residents to live independently whilst at the same time having access to on-site care and support if required. Residents will have their own self-contained homes with access to care 24 hours a day, seven days a week, and a range of communal facilities
James Hogarth, Property Development Manager at Housing 21, said: "We are excited to put forward proposals to develop this high-quality Extra Care scheme in Upton. Extra Care living offers older people the opportunity to live independently in their own homes, while having access to on-site care if and when needed. The site on Moreton Road is well-placed to serve the people of Upton and beyond. We look forward to working with the council, adhering to our robust audit and planning processes, to deliver what we know will be a valuable resource for both the residents and the wider community at large."
In addition to the 80 new homes, the development would provide a range of communal spaces including a residents' lounge, a bistro café, a hair salon, an assisted bathroom and a guest suite. The café and hair salon will be open for use by members of the community in Upton.
The scheme would also provide job opportunities for local people in the area.
To comment on the application visit www.wirral.gov.uk/planning-and-building/planning-permission, under planning application reference APP/21/01813