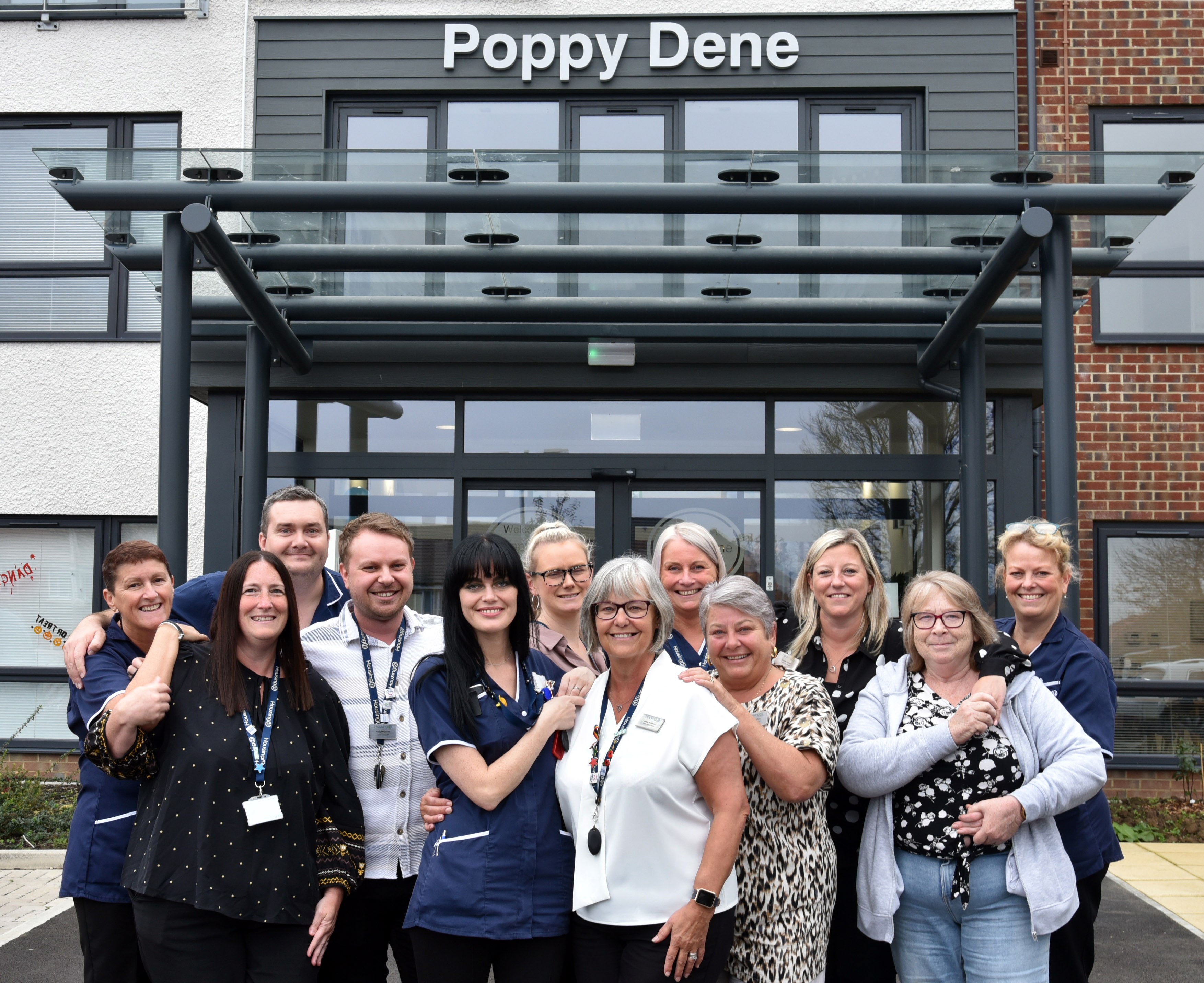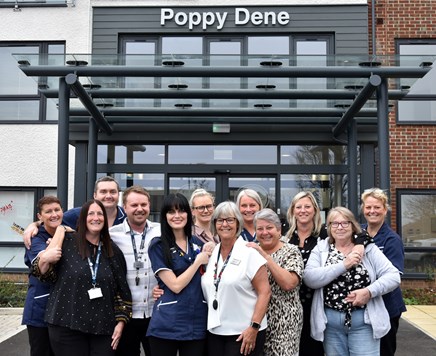 Pictured: The Care Team at Poppy Dene 
The Care Team at  Housing 21's Extra Care development in Peterlee is celebrating after its first Care Quality Commission inspection rated the scheme as 'Good'. The recent inspection at Poppy Dene took place in June this year. The Extra Care scheme achieved a 'Good' rating across all key areas assessed, demonstrating Housing 21's commitment to delivering high-quality care and support to residents. 
The summary of the inspection report confirmed the service was deemed safe, caring, and well-led. During the evaluation, it was found the on-site Care Team effectively managed risks to individuals' health, safety, and well-being. The inspection report highlighted the respectful and person-centred approach taken by the Care Team, and that residents felt supported and had a sense of choice and control over decisions.  
Hilary Nicholson, Housing and Care Manager at Poppy Dene, said: "We are very pleased to have been awarded a 'Good' rating for our first inspection. 
"The Care Team is committed to maintaining high standards of care and the positive feedback from the Care Quality Commission reaffirms our dedication to delivering exceptional services for all our residents at Poppy Dene."  
The Extra Care scheme opened its doors in January 2022 and has been designed to provide fully accessible facilities for residents and visitors. The scheme has 71 one- and two-bedroom apartments to rent, as well as an on-site a restaurant and hair salon for the community to access. There is also a communal lounge and gardens for residents and their guests to enjoy.  
Housing 21 Extra Care properties offer independent living with on-site Care Workers to help residents that require the support. There is more information about Extra Care on the website: Housing 21 - Extra Care by Housing 21. Buy or rent your new home with the peace of mind of having on-site care workers to help if you need it. 
To find out more about Poppy Dene, or to arrange a viewing, visit: Housing 21 - Rent your own apartment at Housing 21's scheme Poppy Dene in Peterlee, County Durham