Holly Hunton
Housing and Care Manager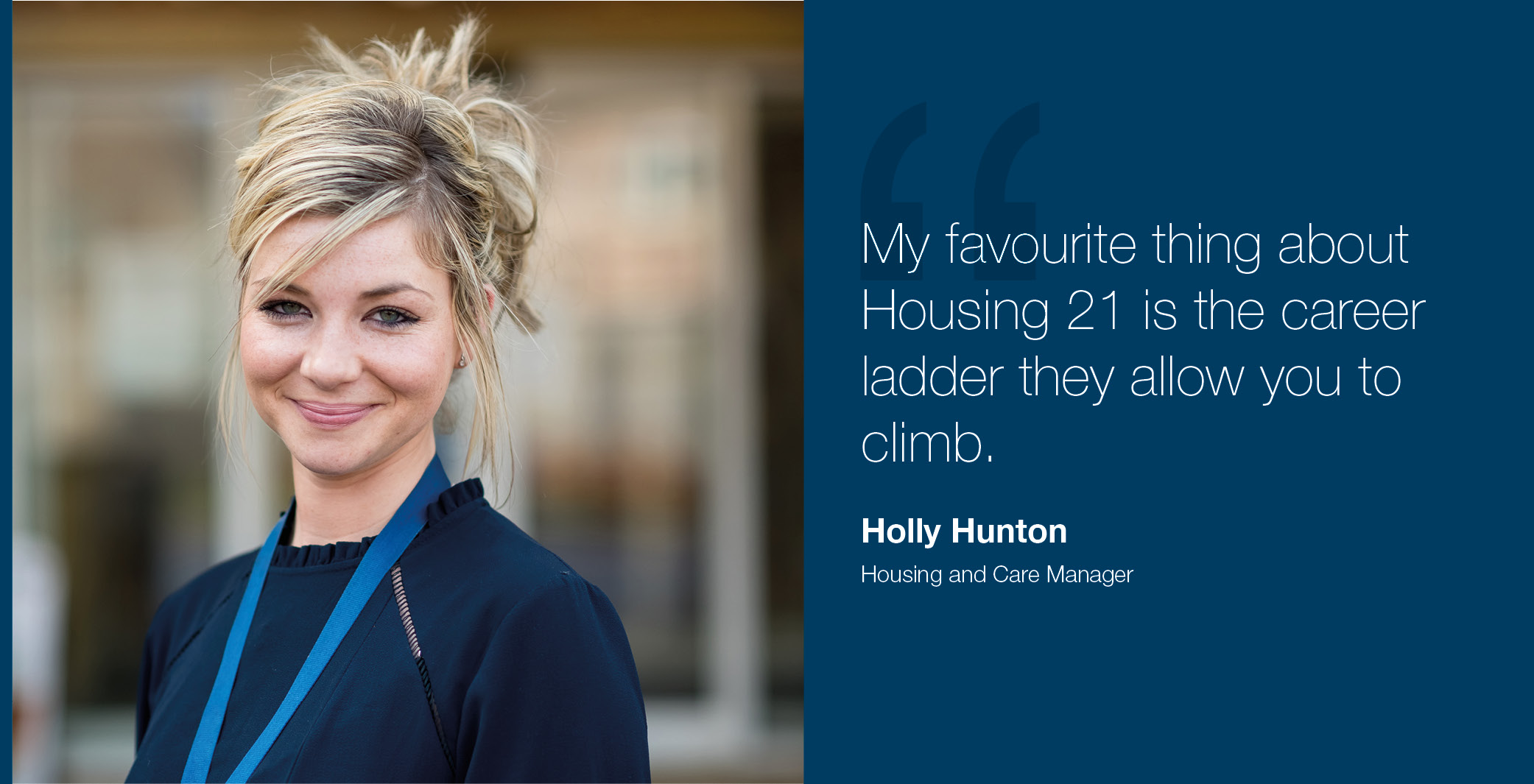 How did you begin your career?
I started to work in care as soon as I left school. I completed both my NVQ Level 2 and 3 in Health and Social Care at the age of 18, and at 22 I started working for Housing 21 as a Senior Care Worker. We had moved to the area and I saw the opportunity of a senior role within something that was new to the small market town. I wanted to put my own stamp on it and make it a success and a place where people could say it was their 'happy home'. 
What were your thoughts about the role and what were your next steps?
I loved the challenge, as everyday was different, but most importantly I loved the difference the team and I made to people's lives.  After six months in the role, I progressed to be a Care Team Leader, and then 18 months later I became a Housing and Care Manager.  My manager at the time was a huge inspiration for me and her background was a lot to do with housing. She used to tell me this was the easy part as this was a process - the care was the difficult part, but I love the care part of the role and I still love it as much to this day.
Reflecting on your career, how do you feel about the progress you've made at Housing 21?
In 2019, I was a finalist for the Young Achiever of the Year at the Women in Housing Awards. I have also made it into national newspapers to tell my story and inspire others considering a career in care. I am also proud of having managed a scheme which had some challenges and yet was still graded as 'Outstanding' internally. For International Women's Day this year I was asked to join a panel at our Head Office to share my story and inspire women within the organisation to progress in their careers.
What's next for you?
The challenge for me was to commission a scheme by the age of 30, which I am now doing in North Yorkshire. I have 12 months left in my 20s and I intend to grab the bull by its horns and see what other exciting challenges lie ahead.