Joy Sumner
Interim Care Home Manager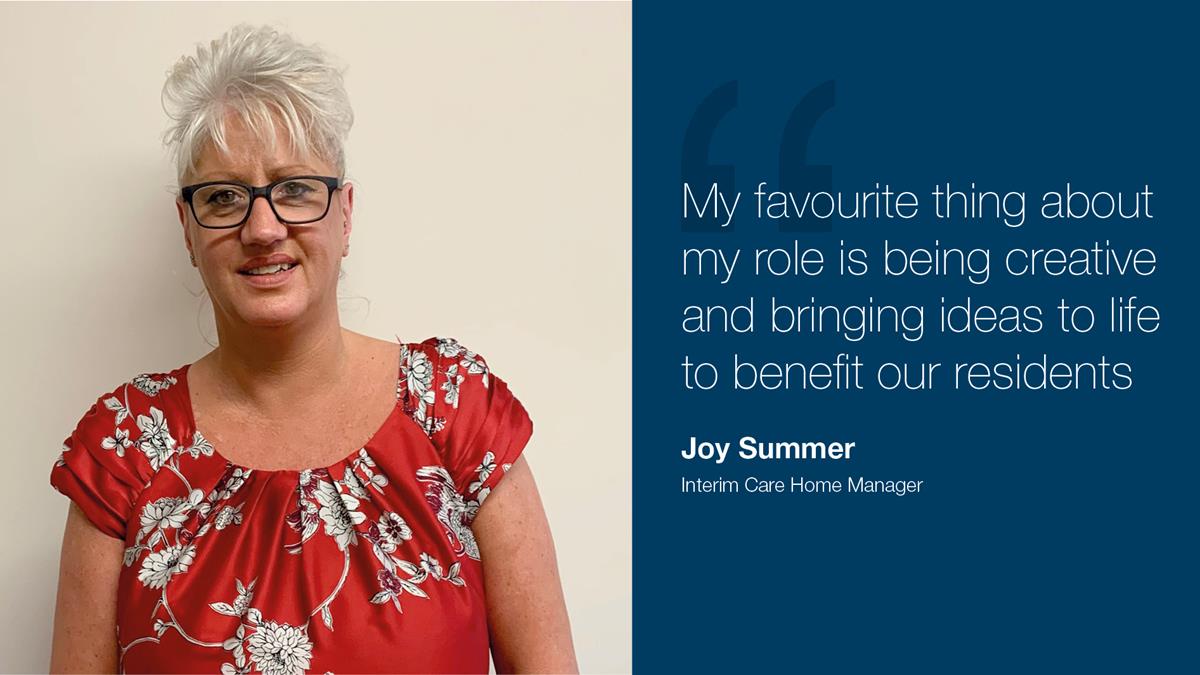 Can you tell us about your role(s) at Housing 21?
I joined Housing 21 in 2009, having previously worked at Walsall Council. I was introduced to the organisation when the council worked with Housing 21 to provide five Extra Care schemes and one residential care home in the area.  I joined as a Day Care Manager and was responsible for opening Walsall's first day care service at Mattesley Court.  
I was very positive about Housing 21 – the organisation demonstrated great partnership with the council and had a good reputation. I was impressed by their strong values and ethos.
 In 2011 I transferred over to The Watermill to open the organisation's only specialist dementia day care service, and since then I have supported in the interim management of the scheme.
How do you feel about working at Housing 21?
Over the last 11 years with Housing 21 I have been given so many opportunities to progress within the organisation and to put my ideas and initiatives into practice. My favourite thing about my role is being creative and bringing ideas to life to benefit our residents - this includes the opening of The Watermill Arms (pub), the cinema, and the sensory room, and seeing the benefits these initiatives have on the many residents who enjoy them. I feel valued and feel I have made such a positive impact.
I think Housing 21 has a strong culture with great values and the emphasis on positive behaviours is a great way forward. Last year I put myself forward to be a Mental Health First Aider and have since completed training to be able to offer this personal service. I am confident that those who I have supported have really valued this service.
What's next for you?
I have no desire to progress higher in any management capacity at this stage, although I know the opportunities would be there. My real passion is the continued work with supporting people with dementia – it always has been my main focus and drive.
What would your advice be to someone thinking about joining Housing 21?
Do it! If you want to make a positive difference and feel part of a dynamic team, Housing 21 is the place to be.